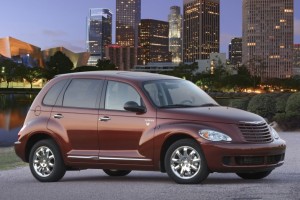 You might have wondered about the design parameters some automakers had in mind when creating certain vehicles. They simply looked old before their time – and not in a good way. Whether seeking to market a decidedly retro look to capitalize on consumer whim or just to do something different, some of these vehicles either did or didn't make an impact.
Here we take a look at some of the top used vehicles that look vintage, but really aren't. For the sake of clarity, vintage refers to vehicles or objects created or built between 1930 and 1965 or so. Some on this list may be particular favorites of yours, or maybe not. At any rate, they all look quite vintage in our view, even though they're a lot newer than true vintage cars.
2001 Chrysler PT Cruiser – Introduced in 2001 and inspired by 1930s panel vans, the Chrysler PT Cruiser started the retro car craze and was quite a success for about a decade before the furor faded. Oh, there were (and are) undoubtedly some PT Cruiser fans still out there, but this is one car that looked vintage from the get-go and still does (it bit the dust in 2010). Here you might find a good deal on a 2001 Chrysler PT Cruiser: prices range from $2,259 to $8,877.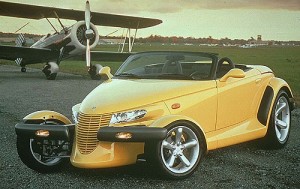 1999 Plymouth Prowler – Designed to mimic hot rods of the 1950s, the Plymouth Prowler in its short life in the market proved that Plymouth could build a totally new car that looked vintage and be like no other car on the road. They definitely succeeded with the Prowler, although only 12,000 were sold during its five-year run (four as a Plymouth, one as a Chrysler). Don't expect to find the Prowler cheap, though, as prices range from $25,900 to $48,000.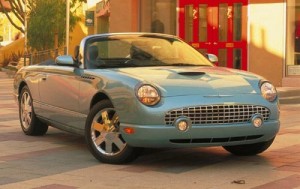 2002 Ford Thunderbird – Revived after a four-year hiatus, the 2002 Ford Thunderbird was a retro-inspired return to the original 1990 two-seat roadster. Although new, it looked old – part of its instant appeal. But sales, originally brisk, soon fell off. Ford killed the Thunderbird after the 2005 model year. Prices for the 2002 Ford T-Bird range from $9,998 to around $19,000.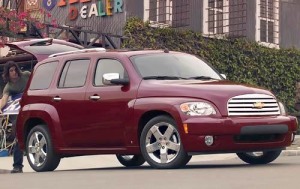 2011 Chevrolet HHR – Chevy's rather late arrival to the compact wagon scene, the Chevrolet HHR (which stands for "Heritage High Roof") was designed to look vintage as a marketing strategy. Chevrolet claimed the design was inspired by the 1949 Chevrolet Suburban. Clever interior packaging, attractive cabin with plenty of cargo space, the HHR was fun to drive but had some cheap plastic materials, space for adults in the back seat was limited, brakes were weak and handling just mediocre. The HHR was produced for just six model years, from 2006 to 2011. If you're looking for a 2011 Chevy HHR, prices range from about $10,500 to $14,999.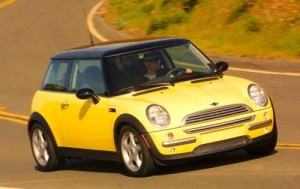 2002 MINI Cooper Hatchback – Now in its 14th year being sold in the U.S. after a long hiatus, the MINI Cooper hatchback looks as vintage today as it did in 2002. Even though some exterior and interior styling cues have changed somewhat, the MINI Cooper is still a throwback to classic British mini cars. Fun to drive, easy to park, surprisingly roomy inside, affordable and stylish, the MINI Cooper (available in convertible and hatchback) is one of the most appealing cars that look vintage, but aren't. Prices range from $5,995 to $9,777.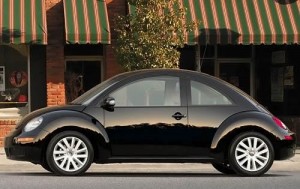 2008 Volkswagen New Beetle – From 1998 to 2010, the Volkswagen New Beetle was a car that apparently began the "retro-futurist" design craze. A modernized version of the VW Beetle, the New Beetle won its share of the motoring public until Volkswagen killed it off in 2010. One year after the New Beetle's demise, Volkswagen came out with a redesigned model, called simply the Beetle. Look for used prices ranging from $8,750 to $13,900.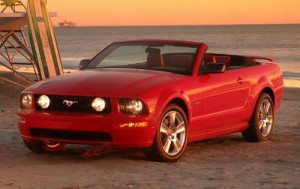 2009 Ford Mustang – The Ford Mustang enjoys an unparalleled history as the longest-running production pony car ever built. The ninth-generation Ford Mustang, produced from 2005-2009, paid homage style-wise to famed Mustangs of the 1960s. In other words, they looked vintage, but weren't. A true vintage Mustang is from the 1964-1/2 era, through about 1966. A 2009 Ford Mustang ranges in price from about $12,962 to the vicinity of $22,995.
Search used cars for sale and find the best deals near you at iSeeCars.com.
To get a FREE iSeeCars VIN Report for a car, click here.