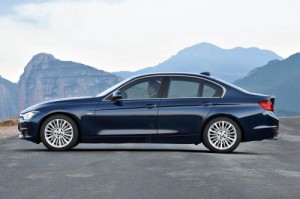 If you hanker for a BMW but don't want to pay full-boat prices for a brand-new 2014 model, check out these top eight best used BMWs and then search out your most attractive deal. You'll go home a winner and be the proud owner of your very own BMW.
2013 BMW 3-Series – No matter what body style you choose, the 2013 BMW 3-Series offers the best of all a luxury car's desirable attributes: powerful engines, good fuel economy, roomy back seat, unrivaled handling and, new for 2013, available all-wheel drive (AWD) on the 3-Series sedan. While competition from worthy players like the Audi A4, Mercedes-Benz C-Class, Infiniti G37, Lexus IS and the Cadillac ATS makes the field a bit more crowded, those who want a BMW simply won't settle for anything else. Look for pricing ranging from $28,186 to the vicinity of $48,811.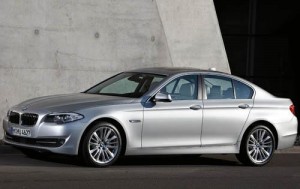 2011-2013 BMW 5-Series – Redesigned for 2011, the BMW 5-Series large luxury sedan is larger than previous models and offers powerful engines. Certain models (528i and 550i) earned a power boost in the redesign process. The interior boasts higher-quality materials than preceding model years and the cabin is also more luxurious and comfortable. Good fuel economy plus available desirable features such as back-up camera, rain-sensing wipers, multi-contour leather front seats and all-wheel drive round out the 5-Series pluses. Cargo space, however, is a little small for the class. Pricing in the used market can range from $28,994 to $50,000.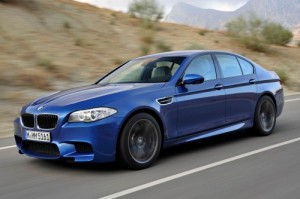 2010-2013 BMW M5 –The performance version of the 5-Series lineup, the 2010 through 2013 BMW M5 deserves some serious consideration if you want a powerful, high-tech handling machine that is also comfortable enough for road trips and daily commutes. Power comes from a twin-turbocharged 560-horsepower 4.4-liter V8 engine and choice of six-speed manual or seven-speed automated manual transmission. The M5, says BMW, has a top speed of 155 mph and accelerates from zero to 60 mph in 4.2 seconds with the automated manual gearbox. Some auto critics contend that the M5 feels right at home in a racetrack environment. Others find it delightful to maneuver through twisty roads and mountain switchbacks. Check out M5 prices ranging from $48,983 (2010) to $89,888 (2013).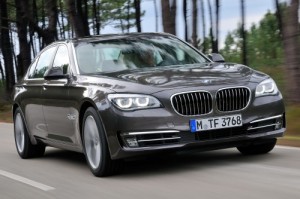 2009-2013 BMW 7-Series – BMW completely redesigned its flagship 7-Series sedan for 2009. At the time, the 7-Series was considered possibly the best of a very fine class of luxury car. The sleek interior is filled with advanced electronics and comfortable leather seating. Other 7-Series pluses include unparalleled handling, brisk acceleration, a driving dynamics control system that allows the driver to adjust from luxury cruising to a sporty performance mode, roomy interior, long-wheelbase model and much more. Later model years offered all-wheel drive and the BMW ActiveHybrid 7. Check out pricing that ranges from $36,776 to $62,991.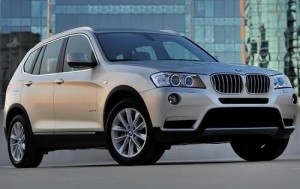 2011-2013 BMW X3 – A compact luxury crossover SUV, the 2011-2013 BMW X3 is a fine choice for those looking for a sporty, refined vehicle that's small and yet highly versatile. An engaging driving experience, standard all-wheel drive, good fuel economy, highly-crafted cabin, abundant available features and efficient engines make the BMW X3 a very compelling selection. What about price? Look for used 2011-2013 BMW X3 models ranging from $27,991 to $45,888.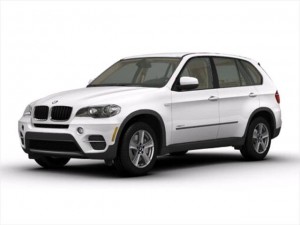 2009-2013 BMW X5 – Redesigned for 2009, the 2009-2013 BMW X5 midsize luxury crossover may prove a bargain for consumers looking for luxury at an attractive price. Note that the X5 was completely redesigned for 2014. Pluses for the 2009 through 2013 model years include sporty handling, high-quality interior, standard all-wheel drive and powerful engines across the lineup. Seating for up to seven and an available frugal diesel engine are other reasons to consider the BMW X5. The optional third-row seat may be a no-go, however, if you intend to seat anyone other than small children back there. Prices range from $26,495 to $57,991.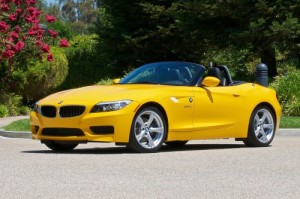 2008-2013 BMW Z4 – Available in roadster and coupe trims (a two-seat hatchback coupe joined the BMW Z4 lineup in 2007), the 2008 through 2013 BMW Z4 offers sporty driving and numerous safety features for the price. It is not, however, on the same performance level as the Porsche Cayman and Boxster. BMW doesn't charge a premium for the coupe over the convertible, though, as Porsche does. Other compelling reasons to look at the BMW Z4 include its excellent road grip and cornering ability, good value, impressive cargo space (for its size), and respectable fuel economy for a four-cylinder model. Pricing ranges from $26,634 to $56,888.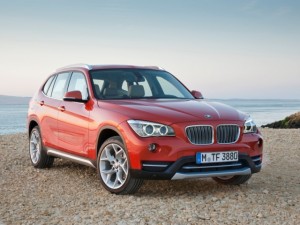 2013 BMW X1 – An all-new model for BMW, the X1 that debuted in 2013 proved that there was a market for yet another small luxury crossover. The cabin gets high marks for quality and standard features such as Bluetooth, a USB port and HD Radio are considered typical for this class. Optional features include power-adjustable and heated front seats, and navigation paired with iDrive infotainment system, and satellite radio. Other pluses include sharp handling and smooth eight-speed automatic transmission. Cargo and interior storage space is limited. As for price, you'll find it ranging from $25,991 to $46,898.
Search used cars for sale and find the best deals near you at iSeeCars.com.
To get a FREE iSeeCars VIN Report for a car, click here.