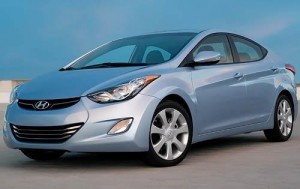 When in college, students need wheels to get around, to go home to see parents and friends, to feel mobile and free and to experience the responsibility of car ownership. What they don't need is a wallet-busting expense that keeps on adding up.
Whether your son or daughter is in college now, graduating soon or planning to enroll or return in the fall, an affordable, roomy, safe and fun used car might just be on the study list. We took a look and found these top eight used cars for college students.
2011 Hyundai Elantra – Fully redesigned for 2011, the Hyundai Elantra compact sedan offers college students attractive styling, outstanding fuel economy, plenty of standard features for the money, a roomy and comfortable cabin, large trunk, long warranty coverage and excellent safety scores. What's not to like? Look for pricing in the used market ranging from $14,985 to $15,995.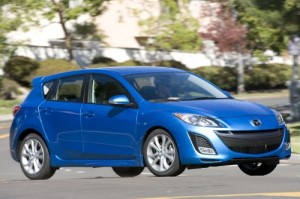 2011 Mazda Mazda3 – Its fun-to-drive personality is one reason college students like the Mazda Mazda3, and the 2011 model is a case in point. Fresh from its 2010 makeover, the 2011 model continues to provide benchmark handling, a well-equipped interior, energetic 2.5-liter engine and a long list of luxury options. Available in sedan and hatchback with used prices ranging from $11,950 to $16,988.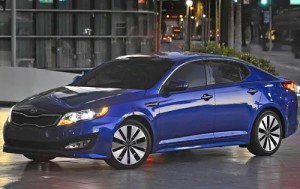 2012 Kia Optima – Many auto reviewers consider the Kia Optima a top pick for a midsize sedan. It's also an excellent choice for your son or daughter at college. The 2012 Kia Optima offers lots of features, top crash scores, roomy cabin, fuel-efficient and powerful engines, good ride and balance. Kia's Uvo system (similar to Ford's SYNC) is an option. It provides voice control of cell phones and MP3 players and other services such as turn-by-turn navigation. Pricing ranges from $14,995 to $19,891.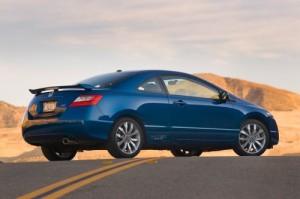 2011-2012 Honda Civic – Take your pick. The 2011-2012 Honda Civic is available in coupe, sedan, Si, natural gas and hybrid models. It's also a top pick for college students looking to save money on gas, get around in a fun-to-drive small car with a comfortable, well-built interior. Pricing ranges from $11,522 for a 2011 Civic LX sedan to around $18,299 for a 2012 Civic Si.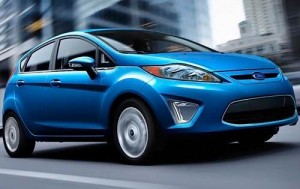 2011-2013 Ford Fiesta – It may be an economy car, but it's still fun to drive, easy on gas, offers a comfortable and roomy cabin and lots of high-tech features. Oh, and the best part is affordability. Available in sedan and hatchback, look for pricing ranging from $9,879 to around $13,982.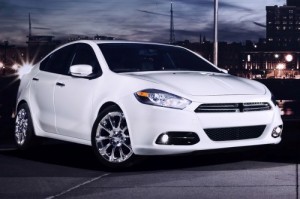 2013 Dodge Dart – Brought back by popular demand, the all-new 2013 Dodge Dart proves that a small car doesn't have to be boring. Besides its sporty design, with the 2.0-liter four-cylinder engine paired with six-speed manual transmission, the Dart gets up to 36 mpg on the highway. There's also more interior room than many competitors. As for prices, check them out ranging from $13,995 to the vicinity of $17,998.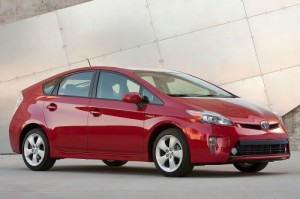 2012 Toyota Prius – If a hybrid is to your college kid's liking, go for the 2012 Toyota Prius. Pluses include, high fuel economy, of course, along with abundant back seat room, great cargo storage capacity, comfortable ride, many high-tech options, and strong safety scores. Check out used prices from $16,495 to around $18,900.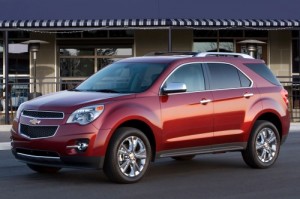 2011-2012 Chevrolet Equinox – In the highly-competitive small crossover market, the 2011-2012 Chevrolet Equinox makes a strong showing – especially appealing for college students who want a versatile, roomy, great driving crossover to carry friends and gear on outings and to and from events or home. Premium look, quiet cabin, lots of storage bins and space, spacous back seat and comfortable ride are other standout features. Prices used range from around $17,607 to $20,699.
Search used cars for sale and find the best deals near you at iSeeCars.com.
To get a FREE iSeeCars VIN Report for a car, click here.