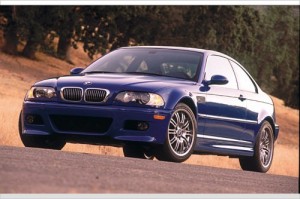 Sometimes, you just want a coupe to get you where you want to go – in style and with good ride and handling. When two doors are preferred to four, and all else is equal, you still want to drive a hard bargain and wind up with a reasonable purchase price.
Check out the used market for these top eight coupes we found under $20,000.
2002 BMW M3 Coupe – A BMW coupe for less than $20K? Are we kidding? Nope, but you'll have to look for a 2002 model. Not too shabby, though, with its 333-horsepower 3.2-liter V6 engine and six-speed manual transmission. Plus, bragging rights that it's a BMW, and an M3 at that. As for price? It ranges from around $9,991 to $17,900.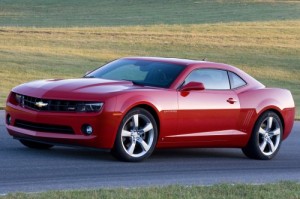 2010 Chevrolet Camaro – In hot red, sizzling yellow or other eye-catching colors in-between, there's no denying the appeal of the 2010 Chevrolet Camaro as a top used coupe under $20,000. Granted, the back seat is cramped and rearward visibility suffers due to the window shape, but it's a Camaro – and offers spirited driving in a no-compromise manner. V6 and V8 engines are available, with prices rising with trim levels. LS and LT are available ranging from around $15,420 to the vicinity of just under $20,000 (although SS models will be much higher, as will other decked-out trims).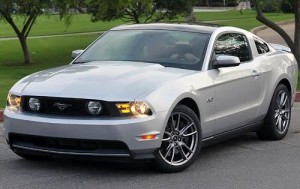 2010 Ford Mustang – As a street coupe, you can't go wrong with a Ford Mustang. Powerful V6 and V8 engines, impressive handling, good fuel economy (for the class), strong safety scores and a real value for the buck are pluses. Don't expect to get a Boss Mustang for under $20K, but V6 'Stangs go for about $14,900 to around $20K. Mustang GT, on the other hand, is about $18,985 and higher.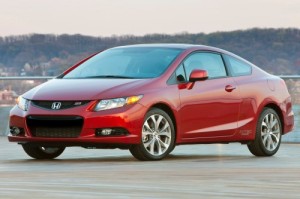 2011-2013 Honda Civic – Power comes from a 140-horsepower 1.8-liter inline four-cylinder base engine and fuel economy is good at 28 mpg city/36 mpg highway/32 mpg combined. The 2013 Civic boasts a significant refresh that includes new styling, a long list of standard equipment, improved cabin materials, and a quieter ride. Best of all, the price is right for 2011 to 2013 models, ranging from around $12,900 to $17,500.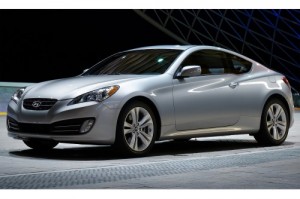 2010 Hyundai Genesis Coupe – Sleek and elegant and powerful. Those are the adjectives to describe the 2010 Hyundai Genesis coupe. The four-passenger Genesis coupe is available in 2.0T (four-cylinder turbocharged engine) and 3.8R (super-responsive V6 engine) versions, and either six-speed manual or six-speed automatic transmissions. Pricing: from $15,470 to $19,990 (and higher, of course).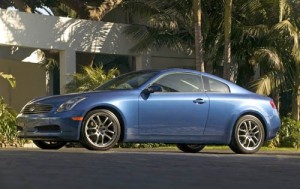 2003-2005 Infiniti G35 Coupe – Long-known for agility and handling prowess, the 2003-2005 Infiniti G35 Coupe is powered by a 3.5-liter V6 engine producing between 280 and 298 horsepower. Standard tranny is a six-speed manual, although a five-speed automatic is also available. Check out pricing in the $11,000 to $13,000 range.
2011-2013 Kia Forte Koup – Some may consider the 2011-2013 Kia Forte Koup a bit outclassed by the competition (in its class), but there's a lot to be said for its affordable pricing and value, long warranty and sharp styling and firmer handling. Koup EX and SX are powered by a pair of inline four-cylinder engines, a 156-horsepower 2.0-liter and a 173-horsepower 2.4-liter, respectively. Both are mated to a six-speed transmission, manual or automatic. Pricing ranges from $14,999 to $18,698.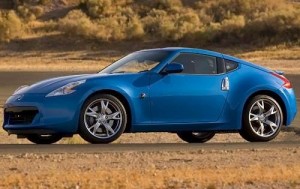 2009 Nissan 370Z – It's really a rather thrilling sport coupe that's also easy to live with everyday. The 2009 Nissan 370Z boasts a responsive and powerful V6 engine making 332 horsepower, cornering grip that's like glue, neat rev-matching manual transmission, good highway ride and driving position – all for a relatively low price. For 2009, the 370Z was an all-new replacement for the outgoing 350Z. Pricing – on the low end – starts around $19,980, but note that it can easily be in the mid- to high-$20K for upper trims.
Search used cars for sale and find the best deals near you at iSeeCars.com.
To get a FREE iSeeCars VIN Report for a car, click here.