Families need transportation that's economical, safe and fuel-efficient. They also want and deserve a vehicle that is versatile, roomy, and comfortable, and has the features and optional equipment for connectivity, infotainment, and more. For many families, that means an SUV. Here we take a look at the top 9 cheap SUVs that are safe and good on gas based on our own data.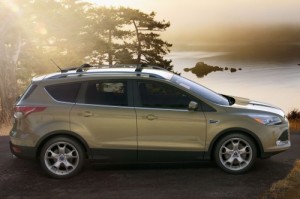 We at iSeeCars.com analyzed over 20,000 vehicle models from model years 2011 to 2014, and 4.5 million used car listings from August 1, 2014 to November 1, 2014 to find the cheapest, safest vehicles that are fuel-efficient. Vehicles with an average safety rating less than four stars, as determined by the National Highway Traffic Safety Administration (NHTSA), were excluded from further analysis. The remaining SUVs with MPG greater than 23.5 were then ranked by average asking price to arrive at this top 9 list – which is focused on 2013 models. Safe, inexpensive cars that are good on gas appear in a separate list.
The SUVs on this list appear in order of least to most expensive.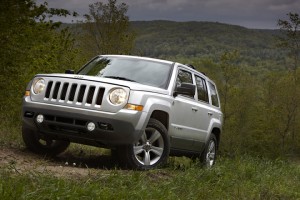 2013 Jeep Patriot – Compact, rugged and definitely trail-rated, the 2013 Jeep Patriot SUV may not be the vehicle for every family, but it's definitely worth considering for those going camping or exploring off-road venues. With an average price of $16,903, the 2013 Jeep Patriot was the least expensive SUV on this list of the top 9 cheap SUVs that are safe and good on gas. The Patriot scored an overall four star NHTSA safety rating, with an average mpg at 24.3.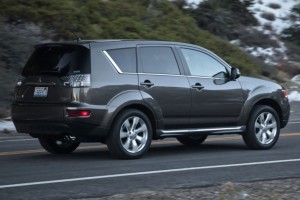 2013 Mitsubishi Outlander – The last year before a full redesign, the 2013 Mitsubishi Outlander compact crossover nevertheless shines for its agility, V6 engine, roomy cargo area, and useful tailgate feature. Second on this list in terms of affordability, with an average price of $19,370, the 2013 Mitsubishi Outlander also scored a four-star NHTSA rating, and its gas mileage is also very good at an average of 23.5 mpg.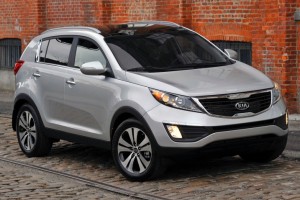 2013 Kia Sportage –With an average price of $20,482, the 2013 Kia Sportage racks up points for good fuel economy, averaging 23.6 mpg and a NHTSA safety rating of 4.4. Sharp styling and a reputation for being more fun to drive than other small crossovers are highlights for the Sportage. Some counterpoints to consider are that the back seat doesn't recline like some of the competition, and there's less cargo capacity than competitors.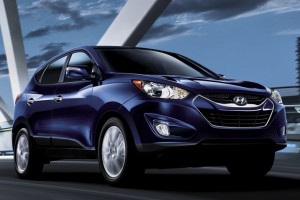 2013 Hyundai Tucson – Sporty handling, good-looking design, simple controls, affordable price, and good fuel economy are some of the reasons to recommend the 2013 Hyundai Tucson compact crossover SUV. Average fuel economy on the 2013 Hyundai Tucson is 24.0 mpg, and its average price of $20,557 was just slightly higher than the Kia Sportage's. The Tucson is another four-star NHTSA-rated SUV.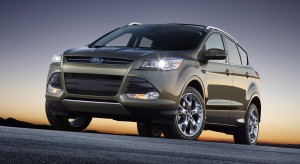 2013 Ford Escape – Equally impressive with a NHTSA four-star rating is the completely redesigned 2013 Ford Escape compact crossover SUV, boasting an average fuel economy of 25.0 mpg. Its average price, however, was a bit higher at $21,835. Useful high-tech features, a welcoming cabin with more space than its predecessor, and engaging driving dynamics are strong features for the Escape. It has optional safety technology such as a rearview camera, parking sensors, active park assist, and blind spot monitors with cross-traffic alerts.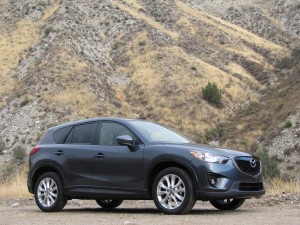 2013 Mazda CX-5 – The 2013 Mazda CX-5 (which replaced the discontinued Tribute) is the SUV with the highest fuel economy of 28.4 mpg on this list of top 9 cheap SUVs that are safe and good on gas. The four-star NHTSA-rated CX-5 had an average price of $22,510. Attractive and modern, great handling and a surprising amount of space (especially for six-foot-tall adults in the back seat) are high points for the CX-5, but acceleration has been described as a bit "sluggish."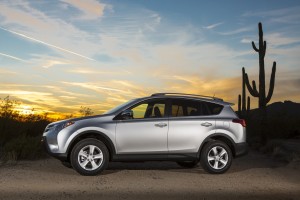 2013 Toyota RAV4 – The popular compact 2013 Toyota RAV4 SUV, with its average price of $23,745, is the third most expensive SUV on this list, with a four-star NHTSA safety rating and a 25.5 average mpg. Eight airbags and standard rearview camera and Bluetooth are great features appealing to families, but the redesign lost the popular third row seat.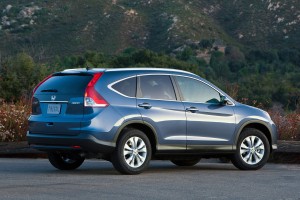 2013 Honda CR-V – The highest overall NHTSA safety rating of the SUVs on this list goes to the 2013 Honda CR-V, which earned a perfect five stars. With an average mpg of 25.8 and an average price of $23,982, the CR-V manages to capture the hearts of many consumers in the market for an inexpensive SUV that's not only safe, but also fuel-efficient. The CR-V hits all the right notes for families when it comes to overall versatility, agility, features and more.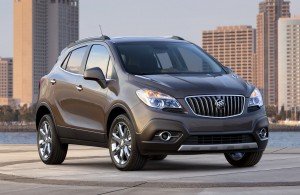 2013 Buick Encore – The 4.5 stars in overall safety rating and 27.0 average mpg are a high achievement for the 2013 Buick Encore compact crossover SUV. Price-wise, the Encore is the most expensive of the SUVs on this list, averaging $24,074. Surprising features about the Encore include how incredibly quiet it is, the roominess in the back seat, and the wealth of standard features – great perks for families looking for an affordable SUV that's a fuel sipper and also very safe.
Search used cars for sale and find the best deals near you at iSeeCars.com.
To get a FREE iSeeCars VIN Report for a car, click here.