If you're researching to find the top car insurance companies for Illinois, we've got some information that may prove helpful. First, of course, is how you categorize an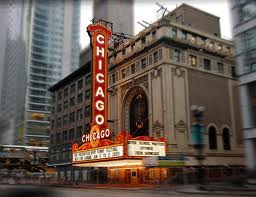 auto insurer as top. Is it the company that writes the most in overall premiums, the biggest in terms of numbers of customers, those with the highest financial strength ratings, or those insurers with the lowest number of complaints? Or, is it a combination of several factors? Here are some resources to help you find the top car insurance companies for Illinois.
Illinois Department of Insurance – This site offers consumers a number of helpful tips in resources such as Shopping for Auto Insurance guide, as well as several links and FAQs. The Department of Insurance can provide consumers with the following information:
Whether or not the company is licensed
Length of time the company has been licensed
A company's complaint statistic and the number of complaints received in recent years;
A company's address and phone number
A company's A.M. Best rating
Checking the complaint ratios for auto insurance companies that do business in the state of Illinois (as investigated by the state in 2008) reveals that those with the lowest number and percent ratio of complaints per $1 million in direct written premiums include:
Geico General Insurance Company – 10 complaints, 0.10 percent complaint ratio
Geico Indemnity Company – 10 complaints, 0.17 complaint ratio
Liberty Mutual Fire Insurance Company – 13 complaints, 0.18 percent complaint ratio
Progressive Northern Insurance Company – 23 complaints, 0.17 percent complaint ratio
State Farm Mutual Automobile Insurance Company – 177 complaints, 0.11 percent complaint ratio
Check with Ratings Agencies – The top car insurance companies for Illinois, just like the top insurers in other states, will have strong financial ratings. One way to determine an auto insurance company's financial strength is to check with ratings agencies with more detailed information about its ratings. Here are several ratings agencies to check:
For more tips on car insurance, visit our section on car insurance where you can get additional tips and compare auto insurance quotes from multiple carriers.
Search used cars for sale and find the best deals near you at iSeeCars.com.
To get a FREE iSeeCars VIN Report for a car, click here.