With many consumers concerned about green these days, we present here the Top Green Cars 2011, as determined in the annual listing announced by the American Council for an Energy-Efficient Economy (ACEEE). The listing itself appears in greenercars.org and includes a total of 13 greenest vehicles. Three are from Honda, two each from Toyota and Chevrolet, and one each from Ford, Hyundai, Mazda, MINI, Smart Fortwo and Nissan.
Vehicles are rated according to an updated ACEEE and Green Car Book methodology on the basis of a 'Green Score.' This is a measure that incorporates unhealthy tailpipe emissions, fuel consumption, and emission of gases that cause global warming. As a result of the updated methodology, hybrids lose a couple of points (capturing only three slots on the 2011 Greenest Vehicles list), and diesels fall just short of making it into the top 13 spots.
1. 2011 Honda Civic GX – With this year's top-place finish and Green Score of 54, the Honda Civic GX marks eight consecutive first-place wins. With its 1.8-liter four-cylinder engine and automatic transmission, the Civic GX – which is powered by compressed natural gas (CNG) achieves EPA-estimated 24 mpg city/34 mpg highway. However, the 2011 Honda Civic GX is only sold in California, New York, Oklahoma and Utah.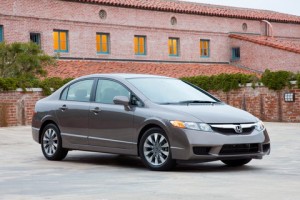 2. 2011 Nissan Leaf – The only pure electric car on the list of top green cars 2011, the all-new 2011 Nissan Leaf ,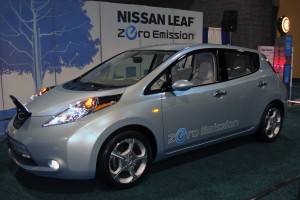 classified as a ZEV (zero emissions vehicle) is powered by a lithium-ion battery. Like the Honda Civic GX, the Nissan Leaf has an overall Green Score of 54.
3. 2011 Smart Fortwo – Close behind Nissan Leaf, the 2011 Smart Fortwo gasoline-powered subcompact two-seater achieves a Green Score of 53. Smart Fortwo gets an EPA-estimated 33 mpg city/41 mpg highway with its 1.0-liter three-cylinder engine and manual transmission. What about the Smart Fortwo electric drive model? Due to low number available for the 2011 model year, it wasn't included.
4. 2011 Toyota Prius — In number four position, slipping from the number two spot last year, the 2011 Toyota Prius, with its Green Score of 52, still leads the list of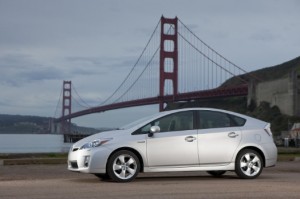 highest fuel economy ratings of all hybrids and gasoline-powered cars with EPA-estimated fuel economy of 51 mpg city/48 mpg highway.
5. 2011 Honda Civic Hybrid – With a Green Score of 51, the 2011 Honda Civic Hybrid, powered by a 1.3-liter four-cylinder engine and automatic transmission, gets EPA-estimated 40 mpg city/43 mpg highway.
6. 2011 Honda Insight – With the same 1.3-liter four-cylinder engine as Civic Hybrid, but mated with continuously variable transmission (CVT), the 2011 Honda Insight has the same EPA-estimated fuel economy but a Green Score one point less at 50.
The Rest of the List
As for the top green cars 2011 that round off the next seven spots, they belong to (in order): 2011 Ford Fiesta SFE (Super Fuel Economy) with a Green Score of 50, Chevrolet Cruze Eco, Hyundai Elantra, MINI Cooper and Toyota Yaris, each with a 49 Green Score, Mazda 2 and Chevrolet Volt with Green Scores of 48. Note that the Chevy Volt is an "extended range electric" which combines an electric drive unit with a 1.4-liter four-cylinder gasoline-powered engine that acts as a generator. Volt will run 35 miles on all-electric power before the gasoline generator kicks in.
Search used cars for sale and find the best deals near you at iSeeCars.com.
To get a FREE iSeeCars VIN Report for a car, click here.