In the hotly-competitive crossover segment, the top selling crossovers April 2011 moved around a bit but still remained in the lead. What's not surprising is that compact and fuel-efficient vehicles, as well as all-new models, comprise the top five spots.
Here is the detail on the five top selling crossovers April 2011, listed in descending order of monthly sales. Noteworthy is the fact that Ford has three in the top 10, while Chevrolet has two. The rest of the top 10 list follows at the end.
1. 2011 Honda CR-V – Moving into the number one spot this month, the 2011 Honda CR-V sold 21,683 units in April, up 25.3 percent over March. Year-to-date sales of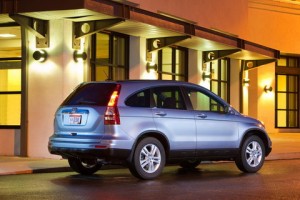 79,116 (up 46.3 percent over the same period in 2010) keep the five-passenger compact Honda CR-V in first place in top selling crossovers for the calendar year as well. Edmunds says, "Well-rounded and a great choice for families, the 2011 Honda CR-V is one of our favorite compact crossover SUVs."
2. 2011 Ford Escape – Last month it was the leader but for April, the 2011 Ford Escape isn't far behind first-place Honda CR-V. The five-seat Escape posted sales of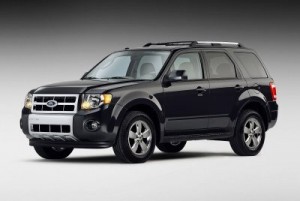 21,240 for the month and 77,193 for year-to-date. Any way you cut it, Ford Escape is number two in top selling crossovers. Consumer Guide notes: "Ford's compact crossover has its strengths, including an excellent 6-speed automatic transmission, comfortable passenger accommodations, and the availability of a frugal gas/electric hybrid model."
3. 2011 Chevrolet Equinox – Chevy's compact CUV, the 2011 Chevrolet Equinox, boasted its best April sales month ever with sales of 17,067. That was plenty good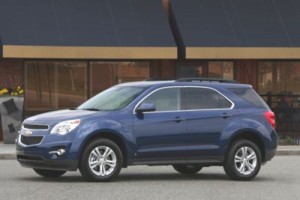 enough to allow Equinox to slip ahead of Toyota RAV4, March's third-place holder. Consumers like that Equinox, while sold as a compact, is as spacious inside as a midsize crossover. Consumer Guide gives it a Recommend and comments: "Equinox boasts quiet powertrains, flexible passenger and cargo accommodations, and value pricing."
4. 2011 Toyota RAV4 – Sales were obviously hurt by dwindling supply as a result of the Japanese earthquake, but the 2011 Toyota RAV4 still managed to land in fourth place of the top selling crossovers April 2011. January through April sales of 55,426 keep RAV4 in fourth place in year-to-date sales as well. As Edmunds observes: "Spacious, comfortable and easy to drive, the 2011 Toyota RAV4 is a top pick for a small-to-midsize crossover SUV."
5. 2011 Ford Explorer – All-new for 2011, the Ford Explorer is benefitting from the redesign and increased consumer interest in the fuel-efficient and sporty crossover. Explorer, with April sales of 12,593, easily snatched the number five spot from Nissan Rogue, which slips to number 10 spot. USA Today has this to say: "By any name or description, the new Explorer easily deserves to be at or near the top of an SUV (or crossover) shopping list."
As for the rest of the list of top selling crossovers April 2011, here are the winners for spots six through 10: 2011 Kia Sorento (12,001), 2011 Chevrolet Traverse (9,666), 2011 Ford Edge (9,361), 2011 Toyota Highlander (8,893), and 2011 Nissan Rogue (8,432).
Search used cars for sale and find the best deals near you at iSeeCars.com.
To get a FREE iSeeCars VIN Report for a car, click here.