Top selling crossovers March 2011 is pretty much the same bunch as February's listing, with the exception of some traded places. But that's to be expected in the hotly-competitive crossover market with consumers searching for the best fuel-efficient vehicles to meet their needs.
We'll take a look at the five top selling crossovers March 2011, provide a bit of detail, and list the rest of the top 10 at the end.
1. 2011 Ford Escape – For March, the compact five-passenger 2011 Ford Escape snatched the first-place crown from Honda CR-V by 1,977 units. Ford sold a total of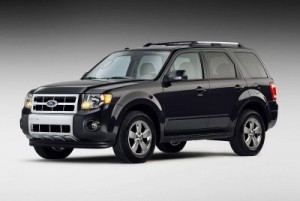 23,975 Escapes during the month. Year-to-date sales of 55,953 put Ford Escape in second place in quarterly crossover sales rankings. Edmunds comments: "While pleasant to drive, the 2011 Ford Escape lacks the mechanical polish and sophistication of newer models from Chevrolet, Honda, Kia, Subaru and Toyota."
2. 2011 Honda CR-V – Slipping to second place, the 2011 Honda CR-V five-seat crossover sold 21,998 units during March. The popular Honda CR-V still takes first place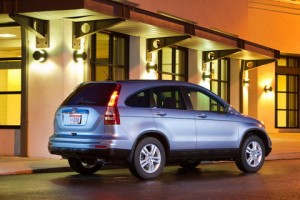 in quarterly crossover sales, however, with a total of 57,443 sold January through March. Kelley Blue Book calls CR-V "as practical as a backpack", saying further "this benchmark crossover is an easy, stylish, one-size-fits-most car choice."
3. 2011 Toyota RAV4 – In another switcheroo, the 2011 Toyota RAV4 moves up to third place in March sales, trading places with Chevrolet Equinox. In March, Toyota RAV4 sold 16,082, while first quarter sales of 39,840 still have the compact RAV4 in fourth place. Edmunds observes: "Spacious, comfortable and easy to drive, the 2011 Toyota RAV4 is a top pick for a small-to-midsize crossover SUV."
4. 2011 Chevrolet Equinox – Spacious as a midsize but sold as a compact, the 2011 Chevrolet Equinox crossover sold 14,949 units in March. That's down a bit from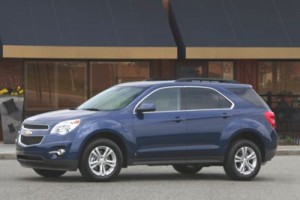 February sales of 15,434, which accounts for the Chevy Equinox losing third place to Toyota's RAV4 for March sales. For the first quarter, however, the 2011 Chevrolet Equinox is in solid third place with total sales of 43,320. Consumer Guide says: "Equinox boasts quiet powertrains, flexible passenger and cargo accommodations, and value pricing…Still, this Chevrolet is a Recommended choice that merits serious consideration."
5. 2011 Nissan Rogue – March sales of 14,174 are up quite a bit from the previous month's 11,427 – and good enough to keep the 2011 Nissan Rogue in fifth place of top selling crossovers March 2011. January through March sales totaling 35,024 net Rogue fifth place in quarterly sales as well. Car and Driver comments: "Based on the Sentra, Nissan's first small crossover is a tidy and practical runabout with lithe, secure handling."
Filling out spots six through 10 of top selling crossovers March 2011: 2011 Ford Explorer (12,482), 2011 Ford Edge (12,388), 2011 Kia Sorento (11,071), 2011 Toyota Highlander (9,828), and 2011 Chevrolet Traverse (8,230).
Search used cars for sale and find the best deals near you at iSeeCars.com.
To get a FREE iSeeCars VIN Report for a car, click here.