There are some clear front-runners among the top selling crossovers May 2011 as the lingering effects of the Japanese earthquake continue to plague automakers in Japan. This leaves room for crossovers from other automakers to jockey for position and (temporarily) knock certain perennial top five CUVs from their perch.
What follows is some detail on the five top selling crossovers, May 2011, listed in descending order of monthly sales. The balance of the top 10 list follows at the end.
1. 2011 Ford Escape – Ford's compact 2011 Escape capitalizes on Honda CR-V's earthquake-related woes and easily snags the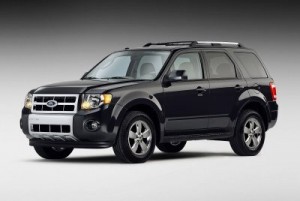 number one spot of top selling crossovers May 2011 with sales of 23,140. Year-to-date (January through May) sales of 100,333 are up 20.2 percent over the same period in 2010. Ford says that 50 percent of Escapes are with four-cylinder engines, up from 40 percent a few years ago. Consumer Guide notes: "Ford's compact crossover has its strengths, including an excellent 6-speed automatic transmission, comfortable passenger accommodations, and the availability of a frugal gas/electric hybrid model."
2. 2011 Chevrolet Equinox – Chevy's compact 2011 Equinox, at 17,587 sales for the month of May, moves up to second place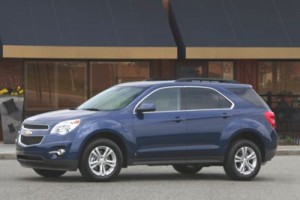 (from third in April). Year-to-date sales totaling 77,884 are up 40.3 percent versus the same period in 2010. Equinox, and its corporate sibling GMC Terrain (number eight top seller for May), achieve an EPA-estimated 32 mpg highway fuel economy. Consumers also like that the compact Equinox is as spacious inside as a midsize crossover. Consumer Guide gives it a Recommend and comments: "Equinox boasts quiet powertrains, flexible passenger and cargo accommodations, and value pricing."
3. 2011 Honda CR-V – Slipping down to number three spot in May sales, the 2011 Honda CR-V five-passenger compact crossover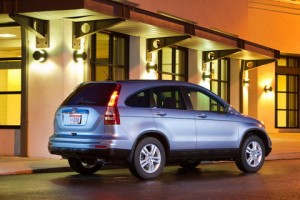 sold a total of 16,307 units during the month. Year-to-date sales of 95,423 are up 34.7 percent over the same period last year, leaving CR-V in second place behind Ford Escape for the year-to-date lead. Nevertheless, as Edmunds says, "Well-rounded and a great choice for families, the 2011 Honda CR-V is one of our favorite compact crossover SUVs."
4. 2011 Ford Explorer – There's just no stopping the all-new 2011 Ford Explorer midsize crossover, moving up from fifth place in April to fourth this month. Sales in May of 13,318 are up 135 percent over the same time in 2010. Ford says this is the highest sales month for Explorer in 47 months. Year-to-date sales total 55,401, an increase of 120 percent year-over-year. At this rate, Explorer will surpass last year's full year sales of 60,687 in June. Consumers are gravitating toward the new crossover design (Explorer was formerly a truck-based SUV), and the EPA-estimated 25 mpg highway fuel economy. USA Today says: "By any name or description, the new Explorer easily deserves to be at or near the top of an SUV (or crossover) shopping list."
5. 2011 Kia Sorento – Kia's hot 2011 Sorento moves into the top five with fifth place for May (from sixth in April). Sorento, in fact, is the Korean automaker's best-selling nameplate and has been for the past 17 consecutive months. In May, Sorento accounted for 11,936 sales, while calendar year-to-date sales are 51,765. The midsize 2011 Kia Sorento is really catching on with consumers. Autoblog observes, "We'd have to say that Kia has pretty much nailed the bullseye with its 2011 Sorento by offering exactly the kind of vehicle the American consumer has proven it wants."
As for the rest of the list of top selling crossovers May 2011, here are the winners for spots six through 10: 2011 Ford Edge (9,486), 2011 Toyota RAV4 (8,624), 2011 GMC Terrain (7,310), 2011 Chevrolet Traverse (7,206), and 2011 Nissan Rogue (6,962).
Search used cars for sale and find the best deals near you at iSeeCars.com.
To get a FREE iSeeCars VIN Report for a car, click here.