Consumers looking for green transportation can stay on top of what's new by checking out the top selling hybrids – February 2011. For a source, we're using HybridCars, but, of course, we add our own take on the numbers and the models. We're also limiting our coverage to the five top selling hybrids for the month of February.
1. 2011 Toyota Prius – Way out in front of all the rest, the midsize 2011 Toyota Prius, with February sales of 13,539, continues its ride as the best-known and best-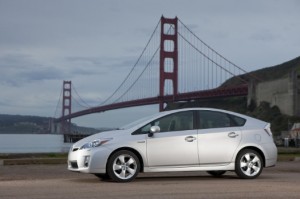 selling hybrid in the U.S. It's not just the 51 mpg city/48 mpg highway fuel economy that gets consumers ready to put down the $23,050 starting price, but it's the reputation of Prius and its capability as a good family vehicle. Edmunds says, "There are plenty of choices for a green car this year. But when it comes to high fuel economy, plenty of versatility and a reasonable price, the 2011 Toyota Prius cannot be beat."
2. 2011 Honda Insight – With a starting MSRP of $18,200, the 2011 Honda Insight is a natural second-choice consideration for some buyers looking for affordable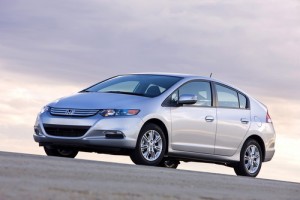 family transportation in a hybrid. February sales for Insight were 1,722, placing the Honda Insight in distant second place as top selling hybrids – February 2011. Fuel economy is 40 mpg city/43 mpg highway, a lot less than Toyota Prius but still respectable for a hybrid. There's 31.5 cubic feet of cargo space – better than Prius – but only with the rear seats folded down. Insight is also fun to drive, has good acceleration and solid brakes. Kelley Blue Book comments: "If you want the world to know you are committed to being 'green' without breaking the bank, the Honda Insight is more than worthy of consideration."
3. 2011 Ford Fusion Hybrid – In its hybrid form, the 2011 Ford Fusion is a midsize car that's also fuel efficient, achieving EPA-estimated 41 mpg city/36 mpg highway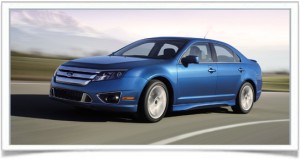 fuel economy. With a starting price of $28,340, the Fusion Hybrid is $8,500 more than the base gasoline-powered Fusion. But it's leagues ahead of Prius and Insight in terms of nimble handling. The Fusion Hybrid is also very comfortable for driver and passengers. Automobile remarks: "Overall, I'd say this is the best mid-size hybrid you can buy." February sales of the 2011 Ford Fusion Hybrid totaled 1,379.
4. 2011 Honda CR-Z – For a sporty alternative in hybrid form, buyers are checking out the 2011 Honda CR-Z to the tune of 1,091 sales in February. Honda bills CR-Z as the "world's first six-speed production hybrid," and with EPA-estimated fuel economy of 36 mg city/39 mpg highway, the 2011 CR-Z provides spirited driving with green overtones. It's a two-seater, so not a whole lot of room. Still, as Consumer Reports says, "The CR-Z has a friskiness about it that is reminiscent of the original CRX, but with a lot more refinement and less interior noise." Starting MSRP is $19,345.
5. 2011 Lexus RX 450h – Just under the 1,000-sales mark at 999 for the month of February, the 2011 Lexus RX 450h midsize SUV is a high-end, high-quality vehicle that's comfortable and happens to save consumers a bit in gas. EPA-estimated fuel economy is 32 mpg city/28 mpg highway in front-wheel drive and 30 mpg city/28 mpg highway in all-wheel drive. Starting MSRP is $43,935 (FWD) and $45,525 (AWD). Consumer Guide gives it a Best Buy rating and says: "This Lexus was one of the first premium-midsize crossover SUVs, and it remains one of the best…The RX 450h's hybrid powertrain exhibits outstanding refinement."
As for numbers six through ten top selling hybrids – February 2011, they are, in order, Toyota Camry (993), Ford Escape Hybrid (795), Toyota Highlander Hybrid (707), Honda Civic Hybrid (532), and Lincoln MKZ Hybrid (395).
Search used cars for sale and find the best deals near you at iSeeCars.com.
To get a FREE iSeeCars VIN Report for a car, click here.