Top selling luxury cars March 2011 is a mixed bag of German, Japanese and Domestic automakers. In the top five, however, it boils down to four automakers, BMW, Infiniti, Mercedes-Benz and Nissan.
Here are the first five of ten top selling luxury cars March 2011. We'll list numbers six through 10 at the end.
1. 2011 BMW 3-Series – With sales during March of 8,503, the 2011 BMW 3-Series handily leads the list of top selling luxury cars March 2011. January through March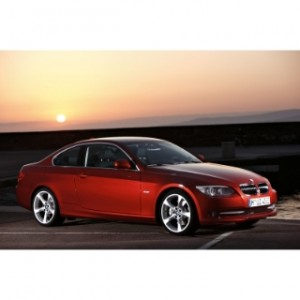 sales of 19,139 also find the 3-Series at the top of first quarter sales of luxury cars. The midsize entry-level luxury car is a perfect family hauler with loads of performance. Car and Driver says: "After awarding 10Best trophies to the BMW 3-series for the last 19 years in a row, it's clear that we're in love, even through multiple generations and model changes."
2. 2011 Infiniti G – Nearly 1,500 units behind the BMW 3-Series, the 2011 Infiniti G, with sales of 7,009 for the month and 16,825 for the first quarter, sits in solid second place in both sales measurements in the luxury car field. With three different body styles – coupe, sedan, and convertible – the 2011 Infiniti G is both a performance vehicle and comfortable, luxurious commuter or everyday car. Consumer Guide comments: "Infiniti's G sedan offers performance, refinement, and available all-wheel drive, making it an excellent alternative to rivals in this highly competitive class."
3. 2011 Mercedes-Benz C-Class – The entry-level 2011 Mercedes-Benz C-Class recorded 6,542 sales during March, and 15,193 for the first quarter, easily taking the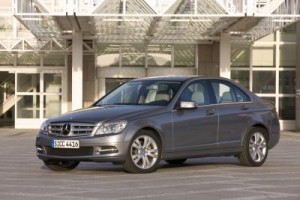 number three spot in top selling luxury cars March 2011. Edmunds observes: "Impeccably built to a standard befitting its legendary status, the 2011 Mercedes-Benz C-Class is an impressive luxury car."
4. 2011 Mercedes-Benz E-Class – Nipping on the C-Class's heels, the 2011 Mercedes-Benz E-Class, with 6,107 sales in the month of March, is at spot number four. First quarter sales of 15,069 also find E-Class in fourth place in luxury car sales. Edmunds has this to say about the large luxury 'Benz: "The 2011 Mercedes-Benz E-Class strikes a brilliant balance between ride quality and handling ability. Within its segment, the E is by far the most adaptable, rewarding and confident car for the widest variety of surfaces and situations."
5. 2011 Nissan Maxima – Just 289 units behind the Mercedes-Benz E-Class, the 2011 Nissan Maxima, with sales of 5,818 for the month (and 14,285 for the first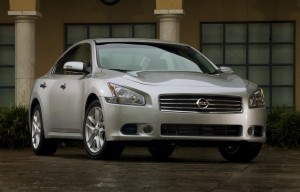 quarter), is in fifth place and looking to move up the chart. With its bold exterior styling, most reviewers agree that the 2011 Nissan Maxima is a competent performer, although not a performance car, and it takes some of its cues from Nissan's upscale brand, Infiniti. Kelley Blue Book remarks: "Overall, the Maxima does a great job combining looks, power and practicality, but it might need a bit more power to live up to the 'four-door sports car' claim."
What are numbers six through 10 of the top selling luxury cars March 2011? They are, in order: 2011 BMW 5-Series (sales of 4,491 for the month); 2011 Acura TL (3,995 sold in March); 2011 Cadillac CTS, with 3,904 sold (number four for first quarter with sales of 14,299); 2011 Lexus EX (3,732), and 2011 Audi A4 (3,428 sold in March).
Search used cars for sale and find the best deals near you at iSeeCars.com.
To get a FREE iSeeCars VIN Report for a car, click here.