Eight of the top 10 Top selling passenger cars March 2011 are Japanese makes, but two domestics make the list as well. What's interesting is that a bit lower in the ranks, some changes are occurring, with Chevrolet Cruze, all-new for 2011, coming in at number 11 for March (and number 8 for the first quarter sales January through March).
Here are the top five top selling passenger cars March 2011 (with numbers six through 10 listed briefly at the end):
1. 2011 Nissan Altima – In a surprise, the midsize 2011 Nissan Altima ranked number one passenger sedan for the month of March with sales of 32,289. This is the first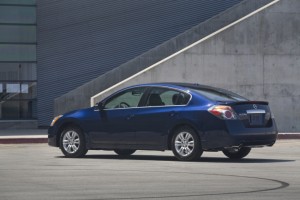 time that Altima has snagged the top spot, and it beat out second-place Honda Accord by 756 units. For the first quarter, though, Nissan Altima is in third place with quarterly sales of 69,551. Kelley Blue Book says the Altima Coupe "is a boldly-styled vehicle for those who want to get noticed."
2. 2011 Honda Accord – Not counting 2,083 Accord Crosstours, the midsize 2011 Honda Accord coupe and sedan come in at the number two spot for March sales,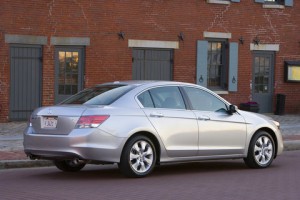 reporting 31,533 sales. The perennial best-selling Accord is number four in quarterly sales with 66,195. Car and Driver remarks that the 2011 Honda Accord "remains a first-rate ambassador to the segment."
3. 2011 Toyota Camry – Although the2011 Toyota Camry sits in third place for March sales (with 31,464 units sold), the popular car is still number one for the first quarter with 76,821 sold. Automobile comments: "The Toyota Camry is one of the best affordable midsized cars on the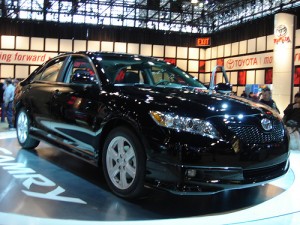 market today."
4. 2011 Honda Civic – The compact 2011 Honda Civic, with March sales of 31,213, is number four for the month, and number six in the first quarter (with sales of 64,968). New Car Test Drive remarks: "The Civic continues to hold its position at the top of the highly competitive compact class, thanks to innovative styling, refinement, Honda reliability, and a broad model line that ranges from the eco-friendly Civic Hybrid to the racy Civic Si."
5. 2011 Toyota Corolla – March's fifth-place 2011 Toyota Corolla reported sales of 30,234, but Corolla is still in the number two spot for quarterly sales, with 76,675 sold. Motor Trend said this (or the 2009 Toyota Corolla): "It's the perfect carpool-commuter and ideal for small families willing to ride in an efficient alternative to SUVs, minivans, and the Prius."
Ford, Hyundai (2), Toyota, and Chevrolet round out the top selling passenger cars March 2011 top 10 list as follows: sixth-place goes to the 2011 Ford Fusion with March sales of 27,566; seventh- and eighth-place to 2011 Hyundai Sonata and 2011 Hyundai Elantra with sales of 22,894 and 19,255, respectively; ninth-place to the 2011 Toyota Prius (March sales of 18,605), and tenth-place to the 2011 Chevrolet Impala (18,063 sales for the month).
Search used cars for sale and find the best deals near you at iSeeCars.com.
To get a FREE iSeeCars VIN Report for a car, click here.