There aren't a lot of pickup trucks, but the field does have some clear winners in the following top selling pickup trucks April 2011.
We'll go into some detail on the five top selling pickups and cover the rest at the end.
1. 2011 Ford F-Series – Excellent towing capacities, F-150 and Super Duty F-250, F-350 and F-450 lines, the 2011 Ford F-Series is the undisputed sales leader again for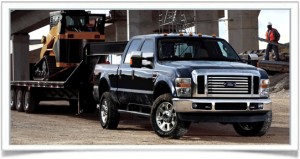 April 2011 with sales of 45,435 units. Calendar year-to-date through April, the automaker sold 172,062 units, an increase of 19.5 percent year-over-year. Kelley Blue Book observes, "If you want a truck with serious towing and payload capabilities, yet as quiet and comfortable as many luxury sedans, then the F-150 should surely be on your shopping list."
2. 2011 Chevrolet Silverado – With April sales of 29,342 and January through April sales of 121,797, the 2011 Chevrolet Silverado full-size pickup is once again in the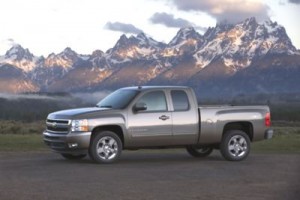 number two spot for top-selling pickups. Calendar year sales are up 19.3 percent over the same period last year. Car and Driver comments that the 2011 Chevrolet Silverado (and corporate sibling GMC Sierra), "continue to be a class act in this highly-competitive arena," helped by the fact that "they still offer outstanding engine choices and features galore."
3. 2011 Dodge Ram – Excellent handling, powerful engines and updating for 2011 has resulted in a 36 percent year-over-year sales boost for the 2011 Dodge Ram full-size pickup. Total calendar year-to-date sales are 70,419, while April sales totaled 17,680 – 7,157 units ahead of fourth-place April best seller, the 2011 GMC Sierra. Consumer Guide gives Ram a Best Buy nod and says, "Ram earns high marks for ride comfort, creative storage options, and abundant available power."
4. 2011 GMC Sierra – Sibling to the Chevy Silverado, yet marketed as the more upscale version, the 2011 GMC Sierra offers good fuel economy, powerful engines (plus a hybrid) and excellent payload and towing capacity. Sales for April totaled 10,523, with year-to-date (January through April) sales of 44,468 – a 35.3 percent increase year-over-year. Edmunds comments, "The 2011 GMC Sierra 1500 is a worthy competitor among fresher rivals, bolstered by a wide range of body styles, capable performance, and a comfortable ride."
5. 2011 Toyota Tacoma – The compact Toyota Tacoma pickup racked up April sales of 10,510 – close on the heels of the GMC Sierra. Year-to-date, Tacoma accounted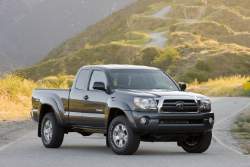 for 35,673 sales, a 7.6 percent increase over the same period last year. PickupTrucks.com remarks, "The Toyota Tacoma is the king of compact and midsize pickup trucks, with about 40 percent share of the segment in the U.S."
Ranked in spots six through 10 of the top selling pickup trucks April 2011 are the following: 2011 Toyota Tundra (8,312), 2011 Ford Ranger (5,370), 2011 Nissan Frontier (3,404), 2011 Chevrolet Colorado (2,789) and 2011 Dodge Dakota (1,580).
Search used cars for sale and find the best deals near you at iSeeCars.com.
To get a FREE iSeeCars VIN Report for a car, click here.