Families looking for the top selling sedans May 2011 have a lot of great choices. The top 10 best sellers include compact, midsize and large sedans – perfect for families of all sizes.
We'll cover the five top selling sedans May 2011 in brief detail and mention the rest of the top 10 at the end.
1. 2011 Chevrolet Malibu – In a surprise shift, the 2011 Chevrolet Malibu midsize sedan shot to the number one spot of top selling
sedans for May, recording sales of 25,600. Year-to-date totals of 99,046 are up 13.1 percent from year-ago levels. Edmunds touts the five-passenger Malibu sedan's strong V6, economical in-line four-cylinder, fine ride and handling balance, quiet cabin and strong crash-test scores, saying further that it "remains a popular, well-equipped entry in the hotly-contested segment of midsize family sedans."
2. 2011 Nissan Altima – April's best-selling passenger car, the 2011 Nissan Altima, is in the number two spot of top selling sedans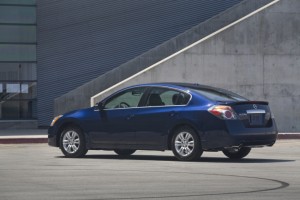 this month with sales of 25,525 – just a 75-unit difference behind the Chevy Malibu. Year-to-date, however, Altima has sold 112,308, up 16.8 percent year-over-year. Kelley Blue Book says Altima, available as a coupe or sedan, has a "breadth of powertrain and packaging choices…that can meet or exceed the needs of all manner of mid-size sedan buyers – whether they're seeking basic transportation or looking for something with a more sporting character."
3. 2011 Ford Fusion – The midsize 2011 Ford Fusion, with May sales of 24,606, is in solid third place of top selling sedans May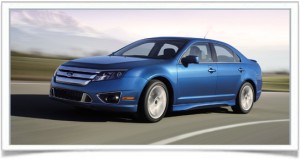 2011. Total calendar year sales so far are 110,878, up 19.5 percent versus the same period last year. Ford says that 80 percent of Fusions are sold with the four-cylinder engine, up from 50 percent when the car debuted five years ago. Kelley Blue Book notes the 2011 Ford Fusion appeals to buyers who "need the practicality of a well-appointed, well-engineered and crisp-handling family-sized four-door."
4. 2011 Hyundai Sonata – As a brand, the completely redesigned for 2011 Hyundai Sonata (which includes hybrid) sold 22,754 units during May and a total of 96,370 year-to-date through May 31. Automobile says, "The new Sonata is at or near the top of its hyper-competitive class in a broad range of categories – some you might expect (low price, fuel economy, light weight) and some you might not (power, torque, interior space, and driving dynamics."
5. 2011 Chevrolet Cruze – Sold as a compact but as spacious inside as a midsize, the all-new 2011 Chevrolet Cruze ranks fifth among the top selling sedans May 2011 with sales of 22,711 for the month. Year-to-date Cruze accounts for 98,076 sales. Cars.com remarks: "The Cruze's roominess, efficiency, quality and refinement bring Chevrolet into a whole new world of compact cars."
Ranking in spots six through ten top selling sedans May 2011 are the compact 2011 Hyundai Elantra (20,006), midsize 2011 Toyota Camry (18,830), midsize 2011 Honda Accord (18,185), compact 2011 Toyota Corolla (16,985), and large 2011 Chevrolet Impala (16,707).
Also noteworthy is that six of the top ten are Top Safety Picks from the Insurance Institute for Highway Safety – Chevrolet Malibu and Cruze, Ford Fusion, Hyundai Elantra and Sonata, and Toyota Corolla.H
Search used cars for sale and find the best deals near you at iSeeCars.com.
To get a FREE iSeeCars VIN Report for a car, click here.