For the first time in five years an American car — the 2011 Chevrolet Cruze — is in first place of top selling small cars May 2011. As for the rest of the top 10, there are a few shifts, mostly caused by supply disruptions from the Japanese earthquake affecting Toyota and Honda.
Here are the five top selling small cars, May 2011 in brief detail. Those in spots six through ten are listed at the end.
1. 2011 Chevrolet Cruze – It's an all-new model in the hotly-contested compact car segment, so the achievement of top selling small car for the month of May for the 2011 Chevrolet Cruze is doubly impressive. First, it's an American car that's in number one spot and second, Cruze makes its second appearance in the top 10 across all U.S. auto segments. May sales of 22,711 are what cinched the top spot. Calendar year-to-date (through May 31) Cruze sales total 98,076. Cruze also boasts top safety scores. It's a Top Safety Pick from the Insurance Institute for Highway Safety (IIHS) and received a five-star overall rating from the National Highway Traffic Safety Administration (NHTSA) in more stringent 2011 testing. Consumer Guide says, "Chevrolet has produced a well-rounded compact sedan that holds its own with the best entries in this class. If you are shopping compacts, the Recommended Cruze should certainly be on your shopping list."
2. 2011-2012 Ford Focus – The compact 2011-2012 Ford Focus, with May sales of 22,303, is nipping on the heels of the Chevy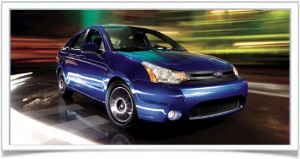 Cruze for bragging rights of top selling small cars May 2011. So far this calendar year, Focus has sold a total of 76,639 units. That's up 2.7 percent from year-ago levels. Expect Focus sales to continue to improve with the all-new 2012 model. The 2012 Ford Focus is also an IIHS Top Safety Pick. Cars.com comments: "The Focus has the makings of a runaway hit. It's a bit smaller on the inside than its recently-released competitors, but is otherwise a well-rounded package, with styling challenged only by the Elantra and dynamics that can take on anything in the compact class."
3. 2011 Hyundai Elantra – Another IIHS Top Safety Pick, the all-new 2011 Hyundai Elantra proves the Korean automaker is doing everything right. Sales in May of 20,006 put Elantra in solid third place of top selling small cars May 2011. Year-to-date, Elantra has sold 83,309 units.  AutoWeek observes, "Howlin' enthusiasts might want a more sporty Mazda 3 or a Civic, but the majority of buyers in this segment aren't enthusiasts. For them, Hyundai has offered a solid option to consider in the class, loaded with available features such as a seven-inch navigation screen, 360-watt premium audio and proximity entry key."
4. 2012 Honda Civic – May sales of the compact 2012 Honda Civic are off from previous levels (31,213 in March and 26,777 in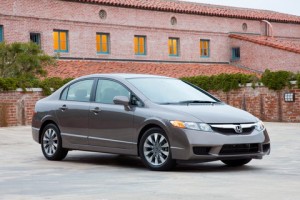 April), with the Japanese automaker reporting just 18,341 sales for the month. Year-to-date sales of Civic total 110,086, up 2.8 percent year-over-year. The 2011 and 2012 Honda Civic are IIHS Top Safety Picks. New Car Test Drive remarks: "The Civic continues to hold its position at the top of the highly competitive compact class, thanks to innovative styling, refinement, Honda reliability, and a broad model line that ranges from the eco-friendly Civic Hybrid to the racy Civic Si."
5. 2011 Toyota Corolla – In fifth place of top selling small cars May 2011, the 2011 Toyota Corolla compact sold just 16,985 units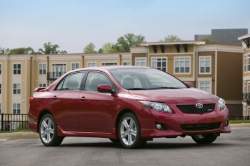 during the month. That's off considerably from 30,234 in March and 24,215 in April. Year-to-date sales of Corolla total 117,875 — a decrease of 0.6 percent versus year-ago levels. Toyota's compact Corolla, last redesigned in 2009, isn't a bad car, according to auto experts. It's just that it competes against other, newer models with more to offer.  As Edmunds says, "The 2011 Toyota Corolla compact sedan rides well and should be reliable, but is otherwise unremarkable in a segment full of more desirable choices."
The top selling small cars May 2011 in spots six through ten are as follows: #6 – 2011 Kia Soul (11,157 sold in May); #7 – 2011 Kia Forte (8,129); #8 – 2011 Ford Fiesta (7,120); #9 – 2011 Honda Fit (5,921), and #10 – 2011 Chevrolet Aveo (4,538).
Search used cars for sale and find the best deals near you at iSeeCars.com.
To get a FREE iSeeCars VIN Report for a car, click here.