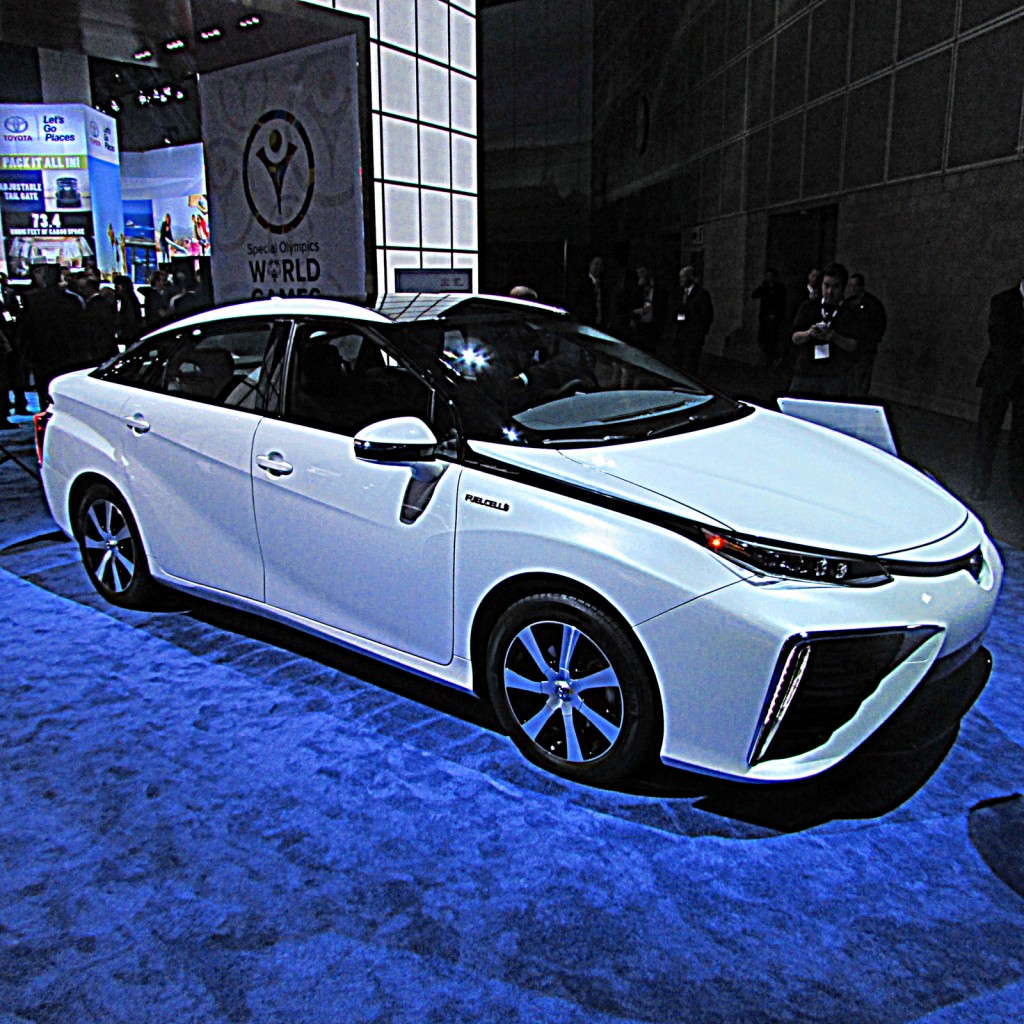 By James Hamel
The 2014 Los Angeles Auto Show marked yet another record number of all new model introductions for this ever growing exhibition of the latest and greatest new cars, trucks, SUVs and even minivans set to hit the market. Each year it seems that the Los Angeles Auto Show gets closer and closer to reaching the level of importance enjoyed by the shows held in places like Detroit, Tokyo and Paris. And why not? Where else in the world do people rely more on their cars then in Los Angeles?
So let's have a look at the newly introduced models we think are surefire winners. Plan on seeing a lot of these around where you live very, very soon. And who knows? One of these might be your next new car.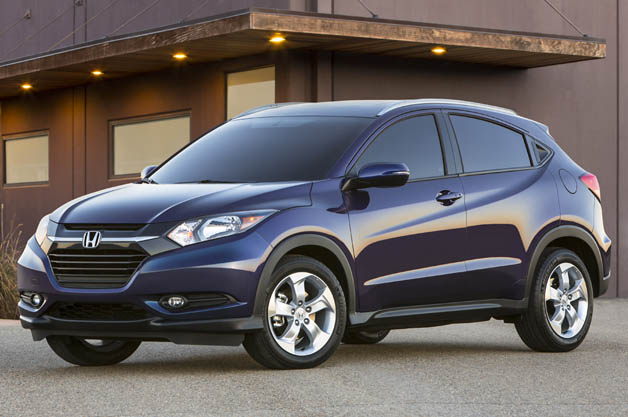 2016 Honda HR-V: Not only does the HR-V subcompact crossover mark Honda's first attempt to market a car into this emerging new market niche, it also managed to be the most fully realized and brilliantly engineered variant on this theme unveiled at the 2014 LA Auto Show. This SUV is based on the Fit and slots into the Honda line-up below the CR-V but if you are worried this model lacks utility just check out how much cargo space it offers and it also is very attractively styled. A sales home run from Honda no question.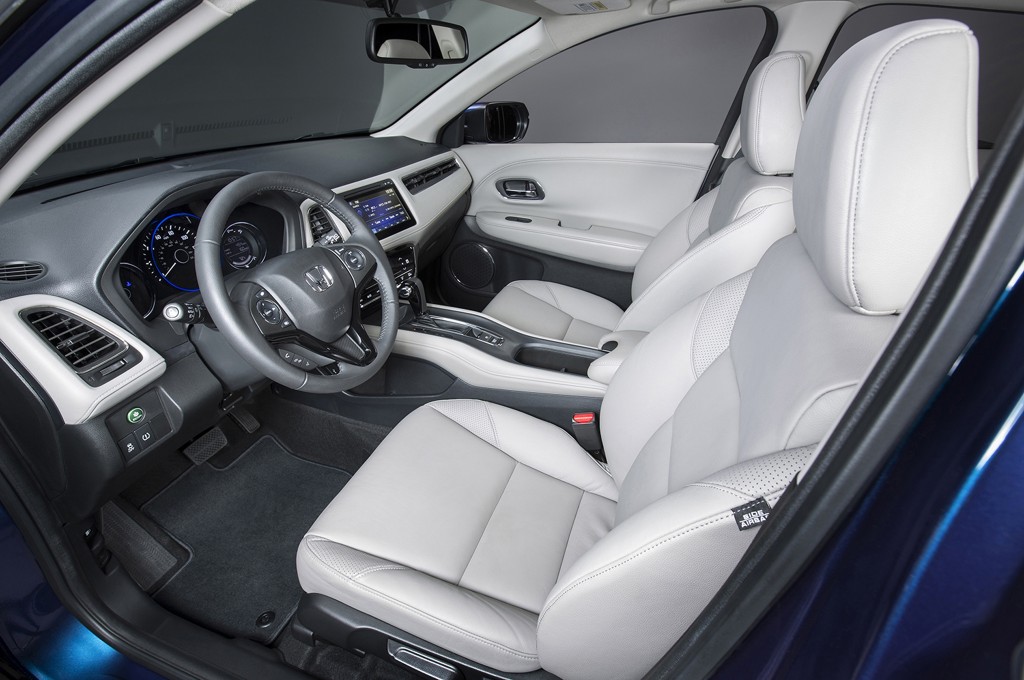 2016 Mazda CX-3: Mazda is a company going from strength to strength with the introduction of the compact SUV CX-3 no doubt set to provide another sales leader much like its larger sibling the CX-5. Mazda also had its MX-5 roadster on display after its recent complete redesign and it proves that this car company has not forgotten its zoom-zoom roots. Sales success and plenty of street cred? The future looks bright for Mazda.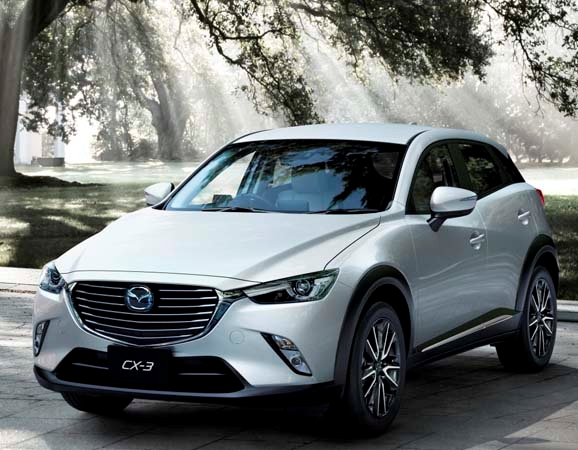 2015 Chrysler 300: The smartest thing about the refreshed 300 sedan from Chrysler is not just its enhanced, higher quality interior or the mechanical enhancements made to improve refinement. No, what we thought was brilliant is that Chrysler has essentially taken one car and turned it into two rather different ones. There is still the 300 Platinum model which comes standard with all the bling and chrome you would expect.
But then you can also order a 300 in a new S-trim designation which strips it of much of the chrome frippery leaving it looking like a very muscular and handsome sport sedan. Frankly, we would buy the S model but that is our preference. The genius here is that Chrysler gives consumers a choice based on their personal style.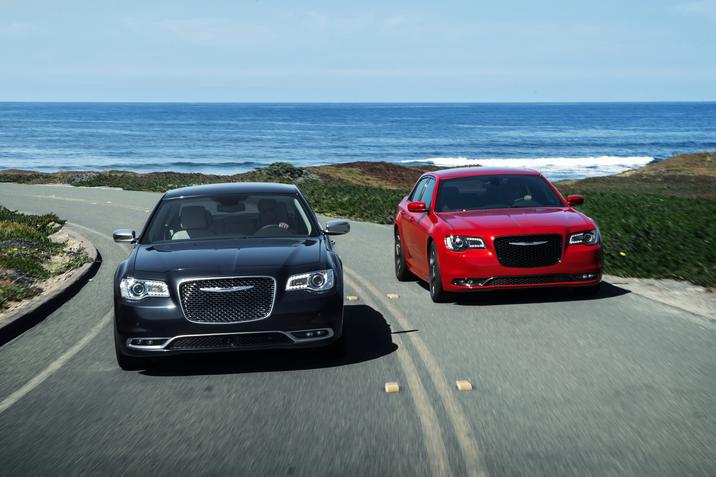 2016 Kia Sorento: While this SUV's redesign wasn't announced with canon fire and shouted from every roof-top, Kia has taken an already quite handsome and well-designed seven passenger SUV and turned it into what could easily be the most stylish and well-built model in its class. In addition to a simpler, higher quality dashboard and a slightly roomier interior, Kia also will be offering some new engines in the Sorento. First off is a 2.4 liter 185 horsepower base 4-cylinder motor, a 2.0 liter turbocharged 4-cylinder good for 240 horsepower followed by the range topping 3.3 liter 290 horsepower V6. We'd pick either one of the last two choices.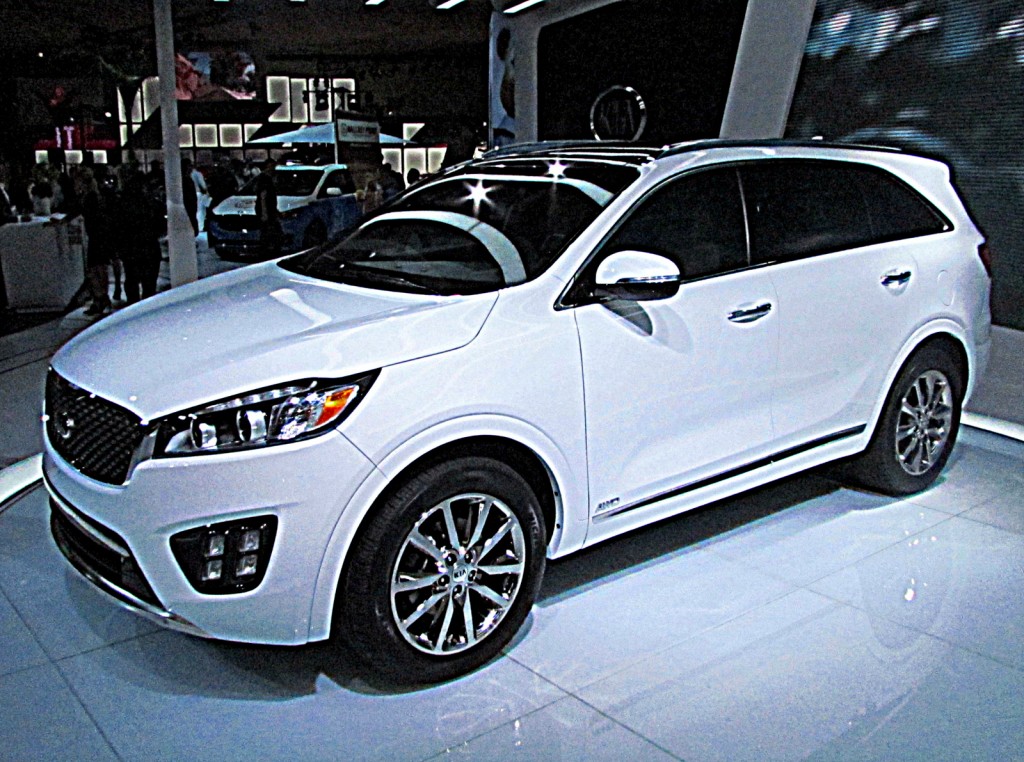 2016 Scion iM: This lightly disguised "concept" version of a production five door hatchback set to go on sale next year marks the beginning of a product renaissance at the Scion brand. While the iM may seem a bit like a Toyota Matrix replacement, it is in fact a lightly altered Toyota Auris which is sold in European and Asian markets. Later, it is rumored that the iM will be followed by a new Kia Soul fighter (to replace the dorky current xB) as well as a small, sporty sedan. About time someone started paying attention to Scion. We think the iM looks stylish, will no doubt we smartly priced and it will be available with a manual transmission.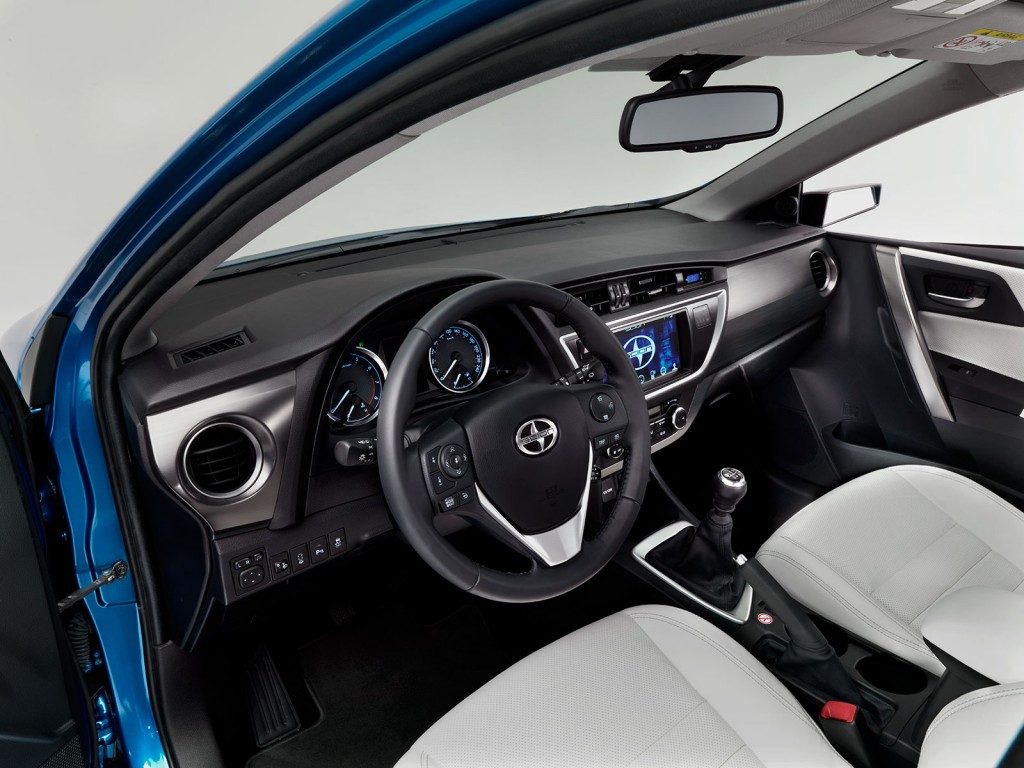 2016 Acura ILX: Now, we don't usually applaud when a car loses a manual transmission option but in the case of the heavily revised 2016 Acura ILX we wholeheartedly embrace the decision. For 2016 all ILX sedans will be powered by the amazing 2.4 liter 201 horsepower VTEC 4-cylinder engine mated to the same 8-speed double clutch automatic which is such a sporty, marvelous wonder in the TLX sedan we are currently driving. Add in an upgraded interior and exterior enhancements and you have the entry level sedan Acura needed in the first place.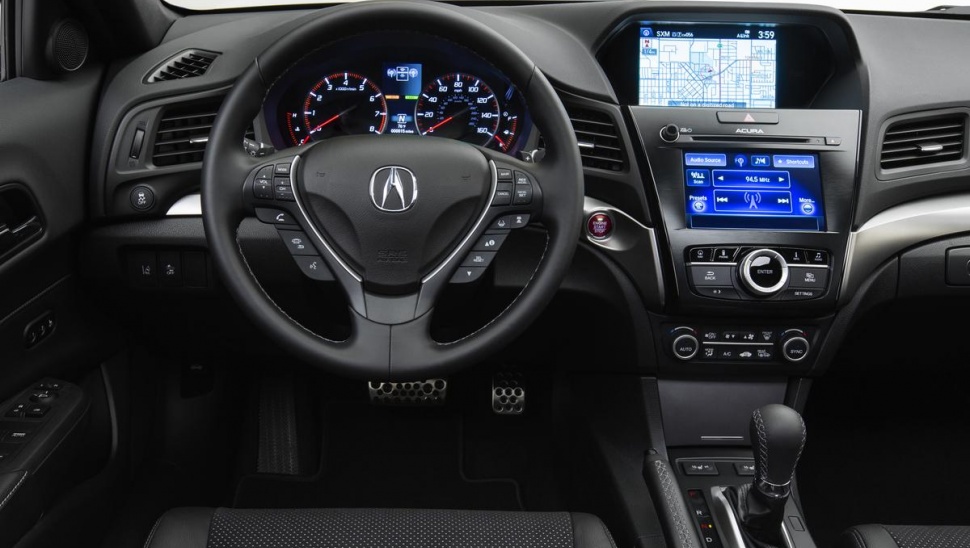 2016 Fiat 500X: Built on the same assembly line as the new Jeep Renegade, somehow the 500X subcompact SUV crossover from Fiat got all of the style and sophisticated air that the smallest Jeep totally and utterly lacks. Where the Jeep's interior feels cheap the Fiat offers up sumptuous, gloriously hued leather seating and a higher quality interior feel. Sure, the Jeep may be better off-road but who is really going to take these tiny SUVs anywhere other than the mall?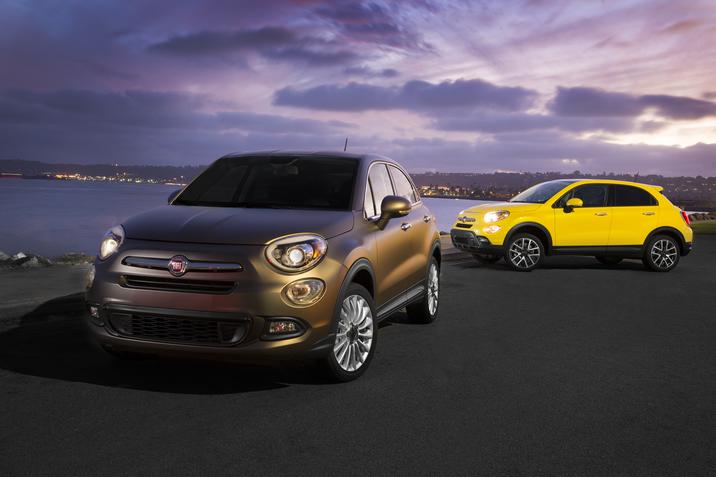 2015 Chevy Colorado ZX2 Diesel Pick-up Truck: We aren't sure if every stylistic and off-road enhancement made to this new diesel engine Chevy Colorado mid-size pick-up will see production but we have to say it looks very cool. But the best part of this truck, the one that buries the Tacoma and Frontier in 10 feet of mud is its 2.8 liter Duramax Diesel 4-cylinder 181 horsepower/369 lb. feet of torque motor. About time someone did this. Um, Ford? Where's a new Ranger then?
2016 Cadillac ATS-V: Available in both the coupe and sedan body style, the ATS-V is powered by a twin-turbo 3.6 liter 450 horsepower/440 lb. feet of torque V6 that should rocket this M3/M4 towards the horizon as it prepares to tackle corners with the sporty aplomb we have come to expect from our favorite luxury sedan and coupe. Plus, if you find the standard ATS coupe a bit conservative we guarantee the ATS-V takes care of that issue.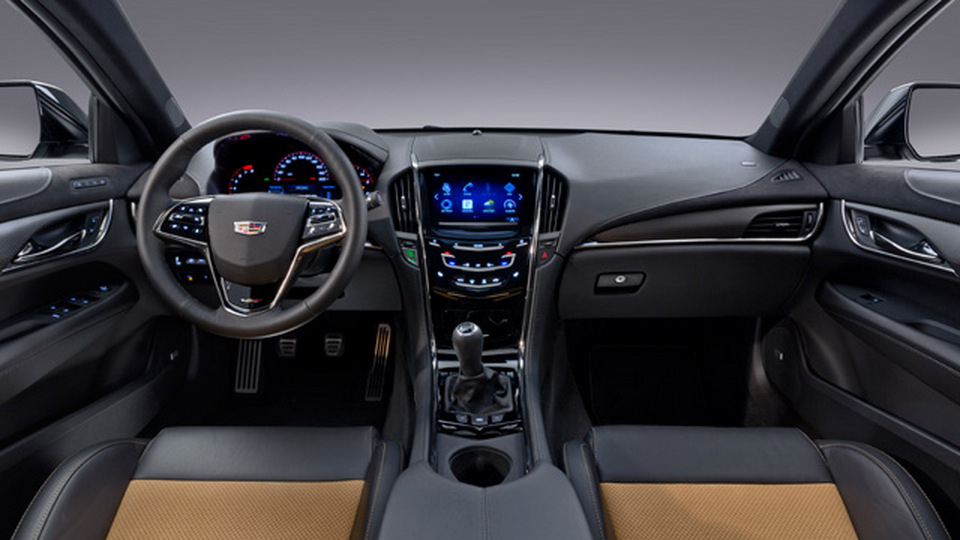 2016 Toyota Mirai Hydrogen Powered Sedan (estimated on sale price $57,000): Sure, it's kind of funny looking but so is every Prius on the road today if you think about it. They are just so common now they don't stand out as the experimental looking designs they truly are. Who would believe Americans would buy a hatchback in huge numbers as their family car? We hate hatchbacks allegedly. But at the very least this Mirai hydrogen sedan will be mistaken for nothing else making early adapters feel very green and superior indeed.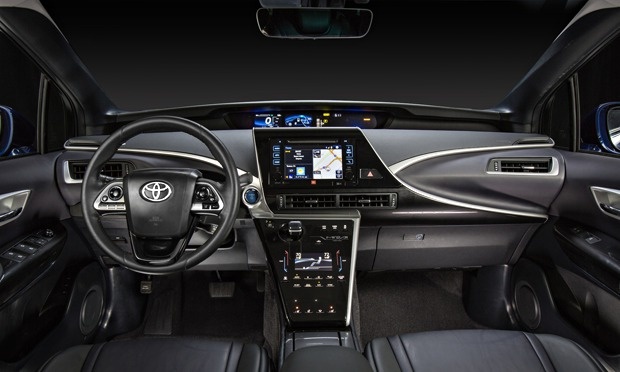 Search used cars for sale and find the best deals near you at iSeeCars.com.
To get a FREE iSeeCars VIN Report for a car, click here.