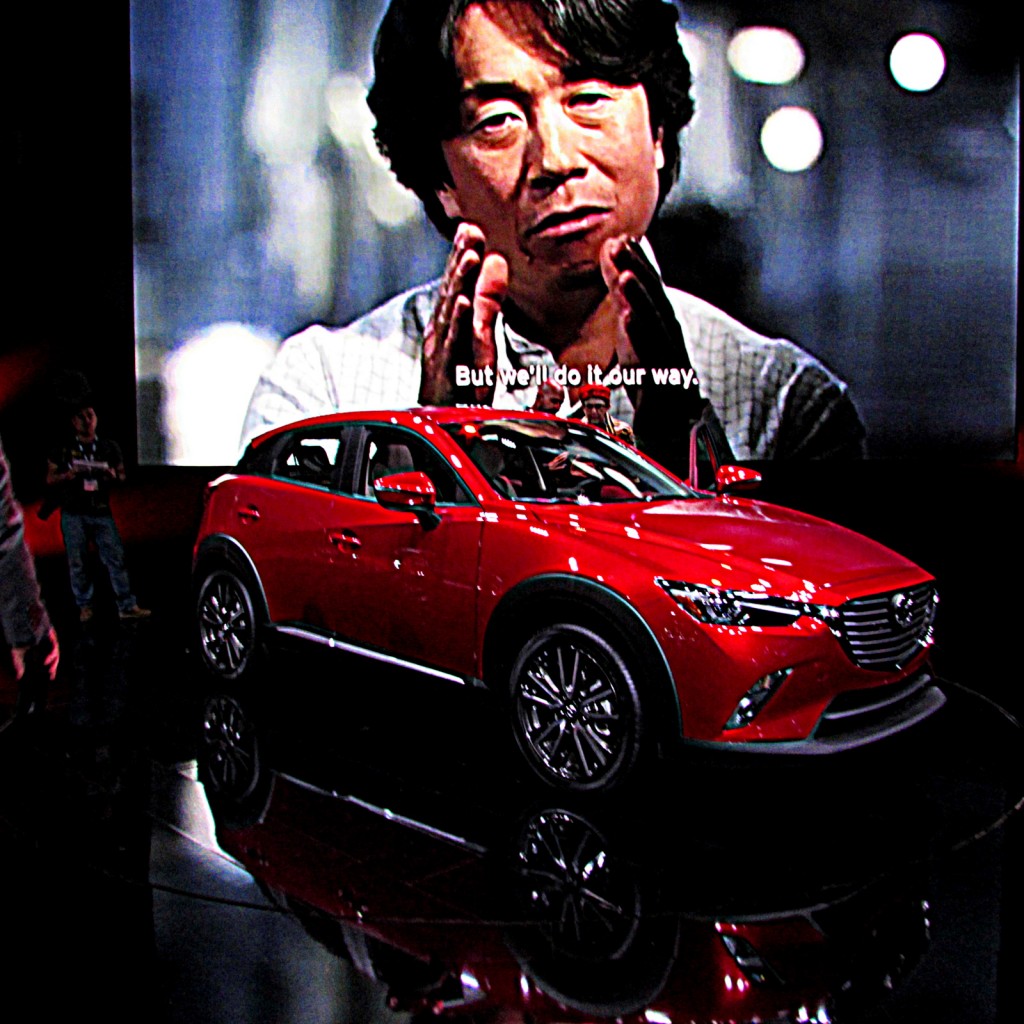 By James Hamel
If there is one place on the planet that could be accused of starting much more than its share of trends both good and bad across the entire globe that place would be Southern California. More specifically the Los Angeles area which of course includes Hollywood—a place where people come to have their dreams come true but is really just a street lined with cheap souvenir shops, bad celebrity impersonators and some other things that have little to do with glamour and the only bright lights are those used by the local police department.
But the world doesn't know that and in reality Los Angeles is made up of many areas, cities all with unique flavors. Unfortunately, L.A. is not impossible to live in using only public transport but it would highly limit you given the haphazard nature of bus, train and subway service. Los Angeles was designed around its myriad and hugely confusing array of freeways. And for those you need a car. Not just any car either. When you live in Southern California your ride tells people who you are, if they should trust you or find you suspicious and may or may not be the deciding factor in why a highway patrol officer pulls you over.
Given the fact that the automobile is such a vital part of how Angelenos see themselves and others, no wonder everyone else figures if it is a car that satisfies our needs then it can satisfy anyone's needs anywhere. More to the point, a car's introduction at the LA Auto Show and later to the Southern California buying public is literally like running the gauntlet. So while we went from vehicle debut to debut at this year's LA Auto Show Media Days we kept our ears open for the latest upcoming automotive trends we think will spread. We also mention a few that we really hope do not but if Beverly Hills is any indication having no taste is definitely not a crime.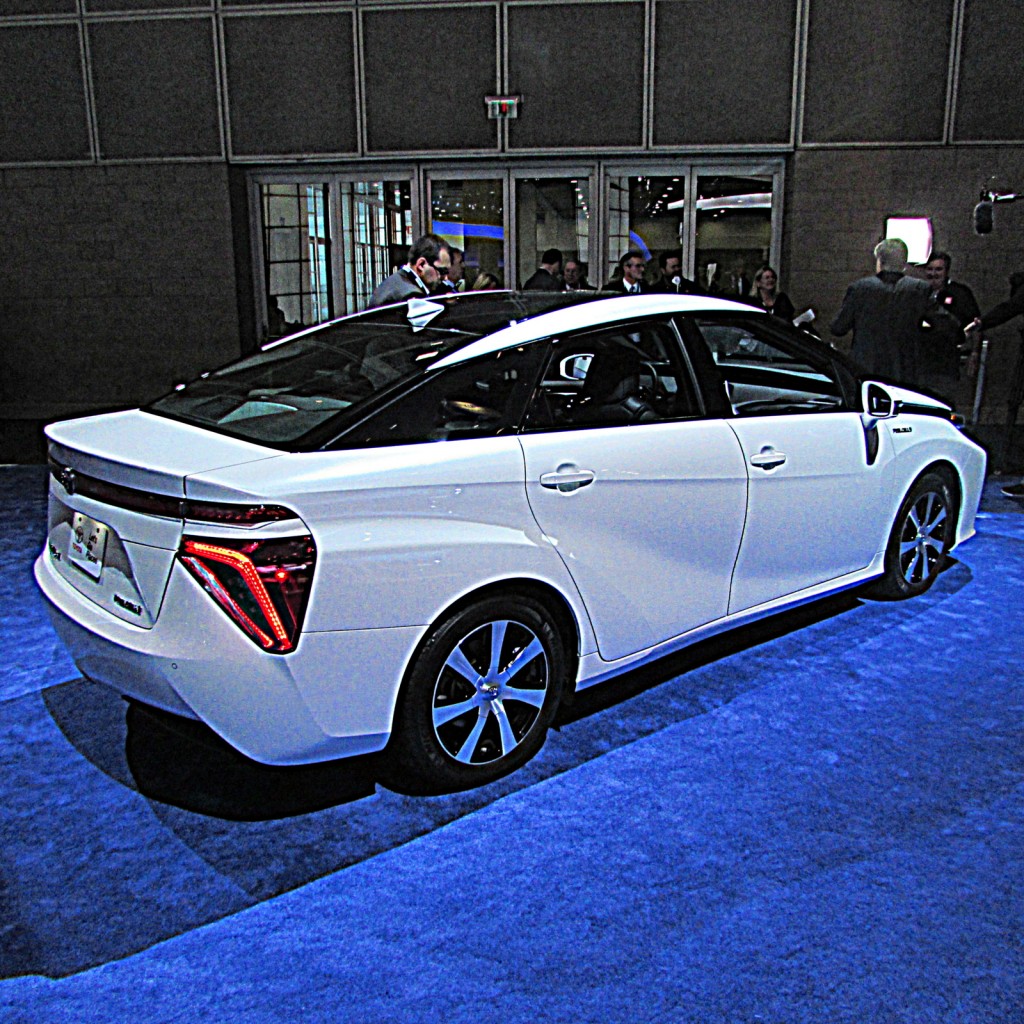 Number One
The Rise of the Hydrogen Powered Automobile: Last year Honda introduced it FCEV Hydrogen concept at the Los Angeles Auto Show mainly because at the time the only place you could refuel a hydrogen car was in Southern California as nowhere else in the nation had any stations that carried it. It seemed a bit like Honda was on its own with the hydrogen car concept which seemed like a shame given the fact that we drove an experimental Honda FCX Clarity (26 were made) for a week and always felt it was superior to any electric or hybrid car we had tested.
But then General Motors, Toyota and Hyundai all kicked their respective hydrogen car research into high gear with Hyundai already putting Tucson SUV hydrogen fuel cell vehicles on the roads and both Honda and Toyota gunning for 2016 release dates for their mass market hydrogen vehicles. At this year's auto show not only did Hyundai have the Tucson fuel cell on display but Toyota also unveiled the Mirai hydrogen sedan which the automaker is hoping will prove to be its next Prius. Prices are estimated to start around $51,000 but the success of these models depends on if enough refueling stations (which takes less than five minutes) to accommodate more than just Al Gore types.
Last year, according to a General Motors executive it was estimated that it would cost the government a little over $8 billion dollars to put hydrogen stations within easy reach of 75% of the population. Isn't that how much the pentagon spends on a new stapler? And to many people's way of thinking, that's a lot cheaper and safer than building hundreds and perhaps thousands of nuclear power plants to power everyone's electric car.
Number Two
The Biggest Luxury Brands Continue to Escalate the Power and Luxury Wars yet take few stylistic risks. People are wondering how much longer until consumers get bored: As of late it has seemed that at BMW, Audi and Mercedes-Benz they build their main sedans like the 3-Series, 5-Series and 7-Series much like a German butcher makes different kind of sausage. You see, he doesn't make it different he just changes how big the sausages are and charges accordingly. And it's not just BMW who is guilty, even Lexus with its ever expanding front end design stolen from the monster in the "Predator" action movie franchise it making it harder to tell a GS from an LS.
While Cadillac has yet to fully suffer this fate, the fact that designers toned down the rear end styling of the ATS coupe is not a move we like to see from a brand steadily becoming one of the true "standards of the world." Not everyone may love the Cadillac ELR's electric/gas powertrain but during a week testing it the raking lines of that coupe got nothing but complements.
Sure, some luxury buyers don't want to stand out but for many who worked hard to buy the ultimate automobile, they might easily switch brands just to be noticed in their new ride. And every automaker has fast BMW M-Series type sport/luxury models with AMG working with Mercedes Benz, Cadillac offering the V-line and Audi merely adding an S where it usually keeps it's a letters (S3, S4, S5, S6, S7, S8). And we all have seen they guy driving an E350 with all of the numbers and letters removed trying to pass it off as an AMG.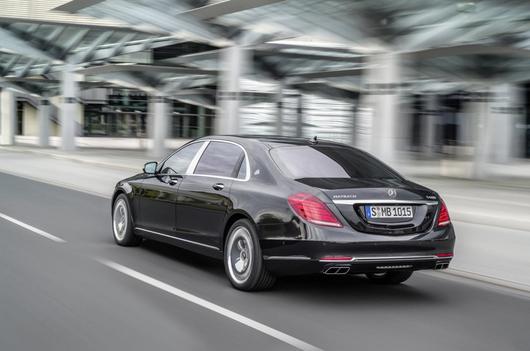 Number Three
A flash flood of Subcompact Family SUVs smaller than CR-V, RAV4 and their competitors: Okay, there were others here first. Namely the Nissan Juke (which intentionally resembled an Amazonian River toad) and the little Buick Encore which this year is joined by a Chevy version of the same concept. What are these vehicles exactly? Well, we like to call them subcompact family SUVs. And making their debut at this year's LA Auto Show were the 2016 Honda H-RV, 2016 Mazda CX-3, 2016 Fiat 500X, 2016 Jeep Renegade with more on the way. We actually were impressed with the space and quality of each baby SUV except for the Renegade which, despite being square and blocky looking, did not feel like a Jeep to us.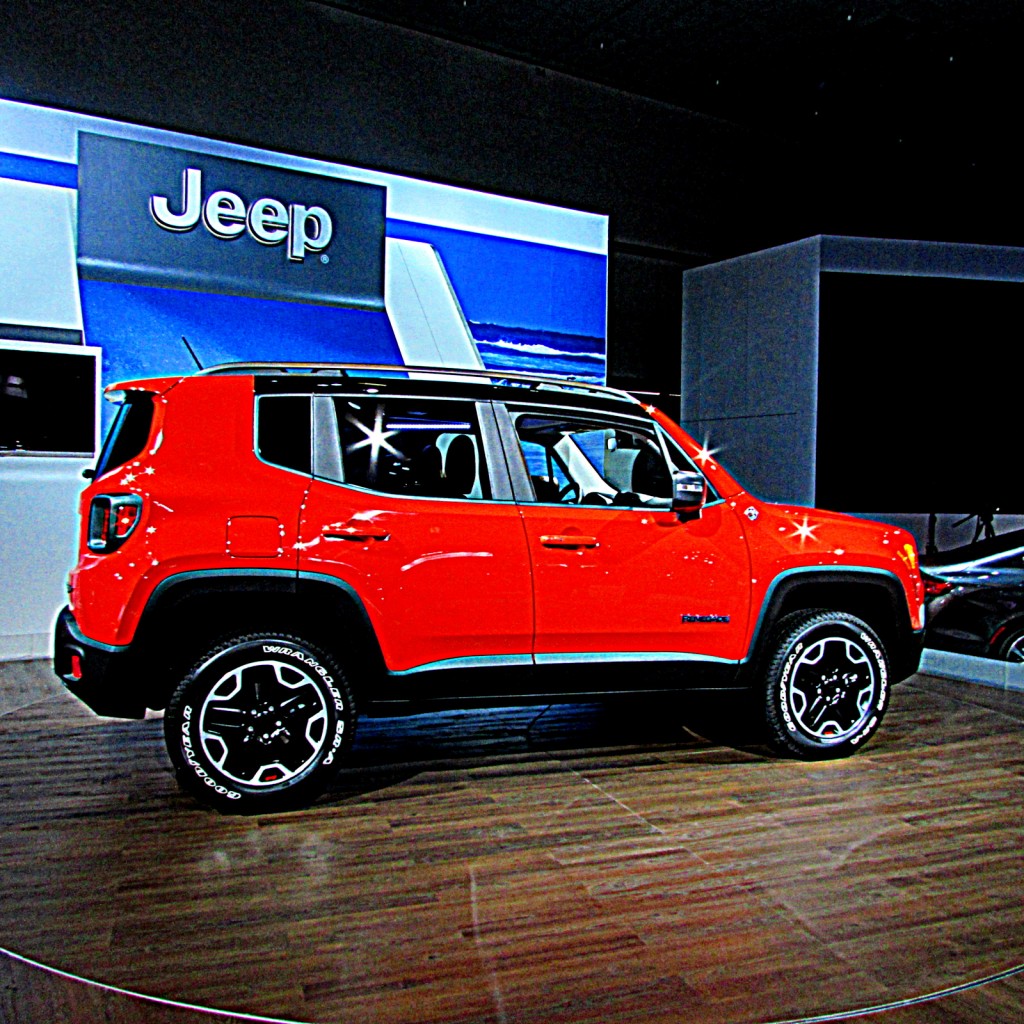 Number Four
The Italians are Coming! The Italians are Coming! All of them this time: Both Alfa Romeo and Maserati had separate stands with Alfa getting the smaller space as currently they only have the 4C coupe on sale in the United States. But apparently there may be as many as nine Alfa models in the pipeline ready to launch the brand again in the United States. At Maserati they were celebrating 100 years of building beautiful cars and did so in typical Italian style. There really is no luxury brand out there like Maserati which offers the flair of a Ferrari with just a lot more practicality. Allegedly there is a luxury SUV in their future but that is not definite as of yet.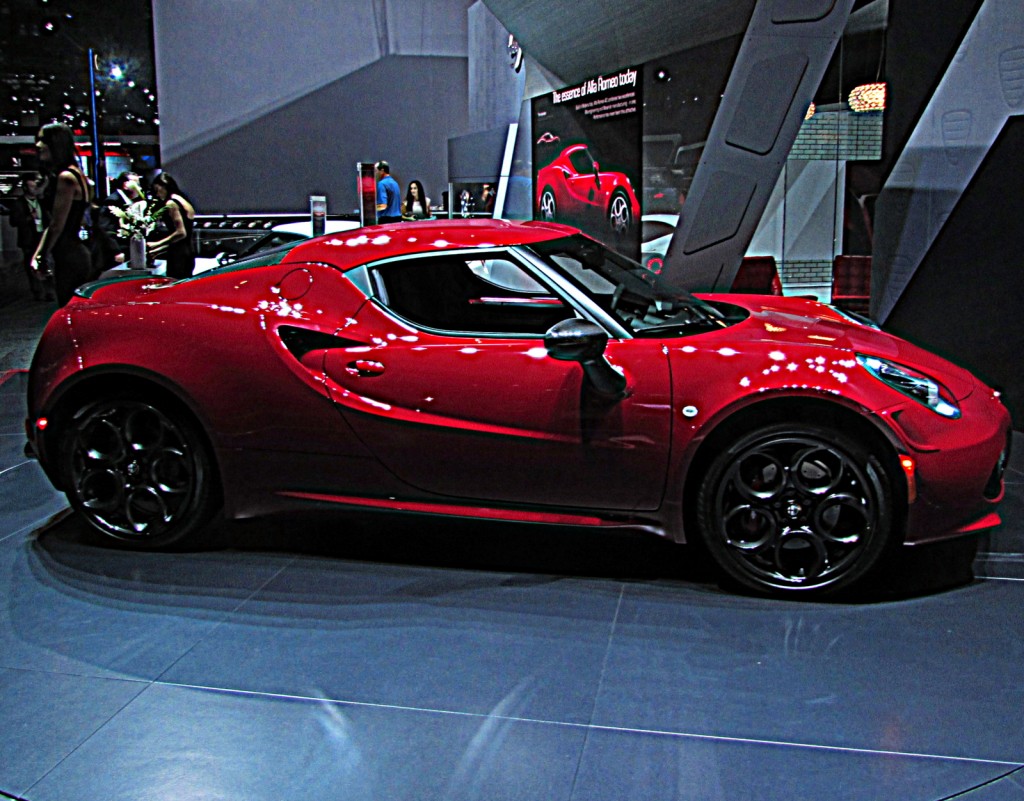 Number Five
Mazda just had a really, really Exciting Stand full of New Cars Pointing to a Successful Future: Clearly Mazda listened to customers and replaced the Garmin based infotainment units which were outdated in both the 6 and CX-5 because for 2016 they will be swapped for quicker, state of the art units. In addition there are apparently some exterior design changes but we must have blinked too fast and missed them. Greater news, however, is Mazda's continuing work to increase refinement, lessen interior noise as well as add advanced safety features. This, along with a new MX-5 Miata, the new CX-3 SUV and the upcoming Mazda2 point towards a continuing rocket ship trajectory of success in this country. Having already passed Volkswagen in sales we have little doubt Mazda's sales future is bright.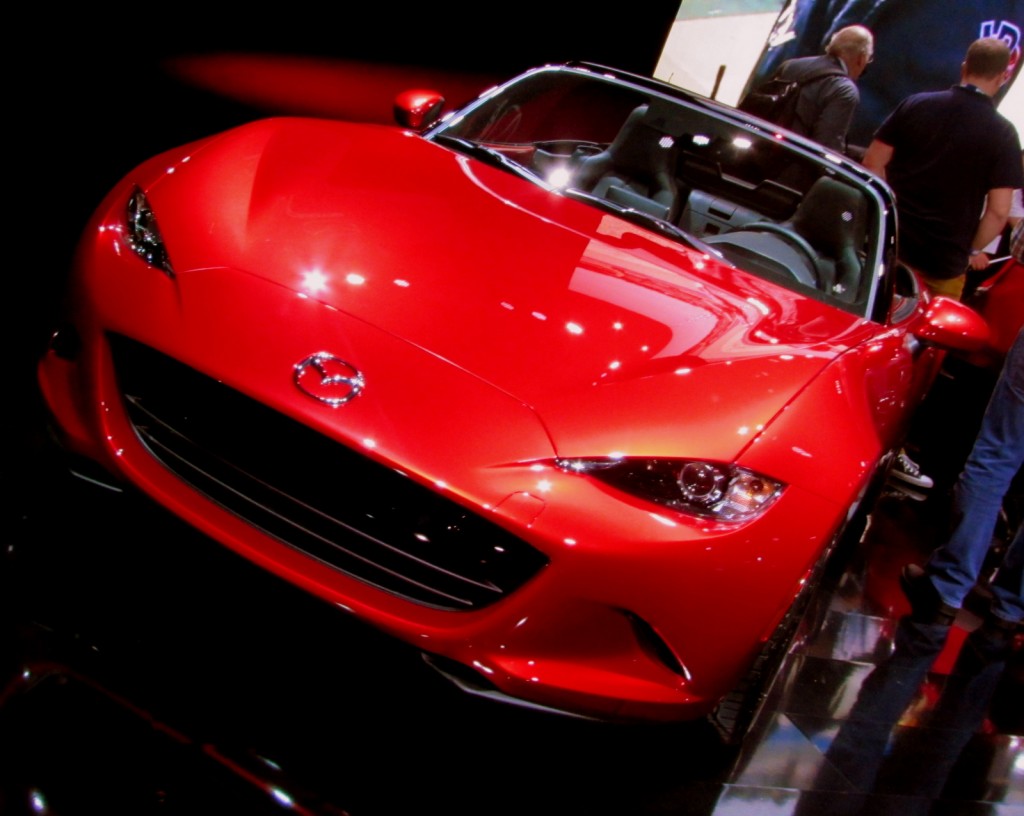 Number Six
Automakers worry that the Glory Days of Charging $2,000 to $4,500 for an in dash navigation system may be over thanks to Apple and Android: Smartphones are about to revolutionize the way you buy and then drive your car. With Apple's CarPlay system and Android's own version not so cleverly called Android Auto, your smart phone will be able to serve all voice activated control duties, read text messages back to you, directly access any music you may have stored but most importantly will allow driver's to use their smartphone's mapping app on a center screen for free without having to purchase expensive in-dash navigation from carmakers. Both systems were supposed to be ready for use in cars already but it seems automakers are stalling the wide standardization of this concept in all of their cars. Gee, wonder why?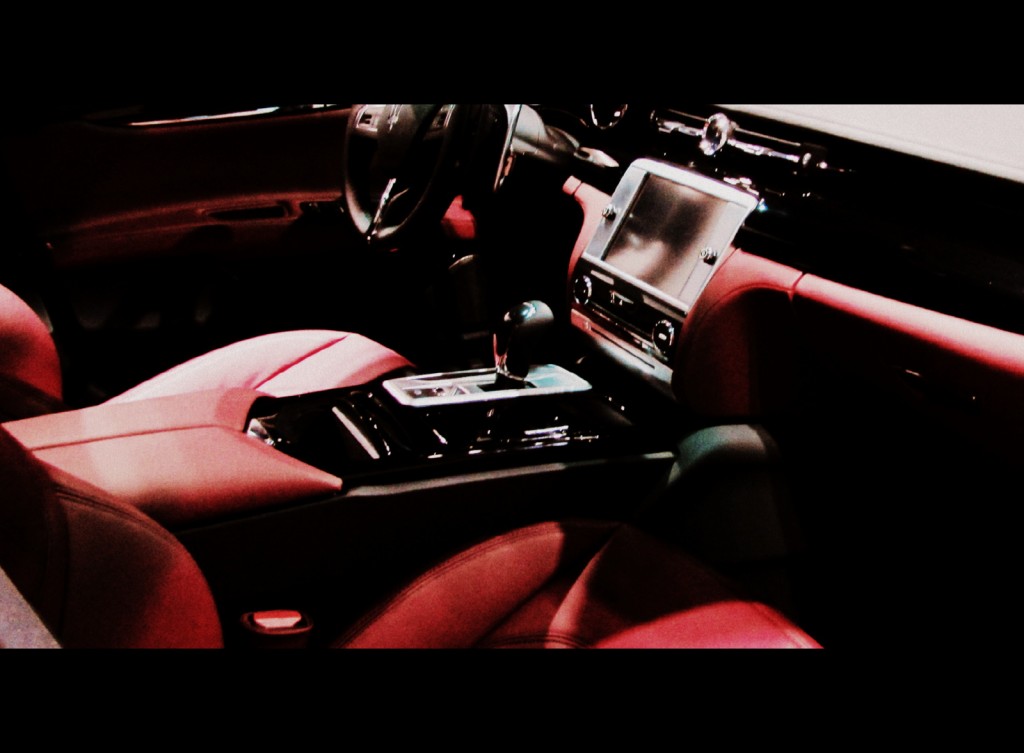 Number Seven
Toyota has apparently taken to affixing bulldog like jowls to the front end styling of all of its green, environmentally friendly models. We'll see if the public likes it: Toyota did mild styling refreshes on both the Prius V and C hatchbacks which now have front bumper valances that ape the appearance of their upcoming Mirai hydrogen sedan. The only problem is that these exaggerated, flopping design flourishes make the vehicles look like bulldogs with their head out a window going about 80 miles an hour. You get the idea.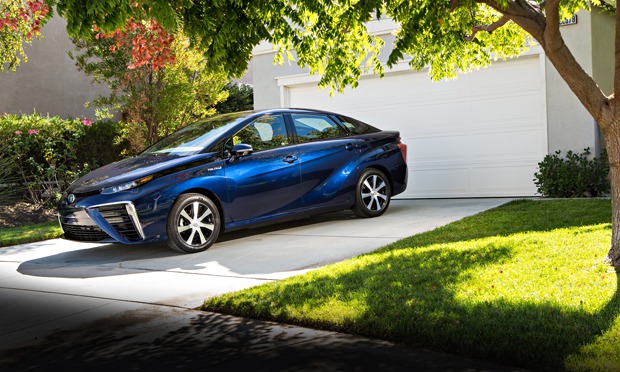 Number Eight
Mitsubishi is planning a comeback and a wild new design language plus more!: This Japanese automaker that every auto pundit has staked as the next automaker to leave our shores, also plans to drive home to consumers their class leading fully transferrable 10 year/100,000 mile warranty and the fact that they are the only automaker at the time of this writing to have enough repair parts to carry out the recall on Takata airbags on all of its affected models. Owners can just call their local dealer and they should be well supplied, a highly placed source told us.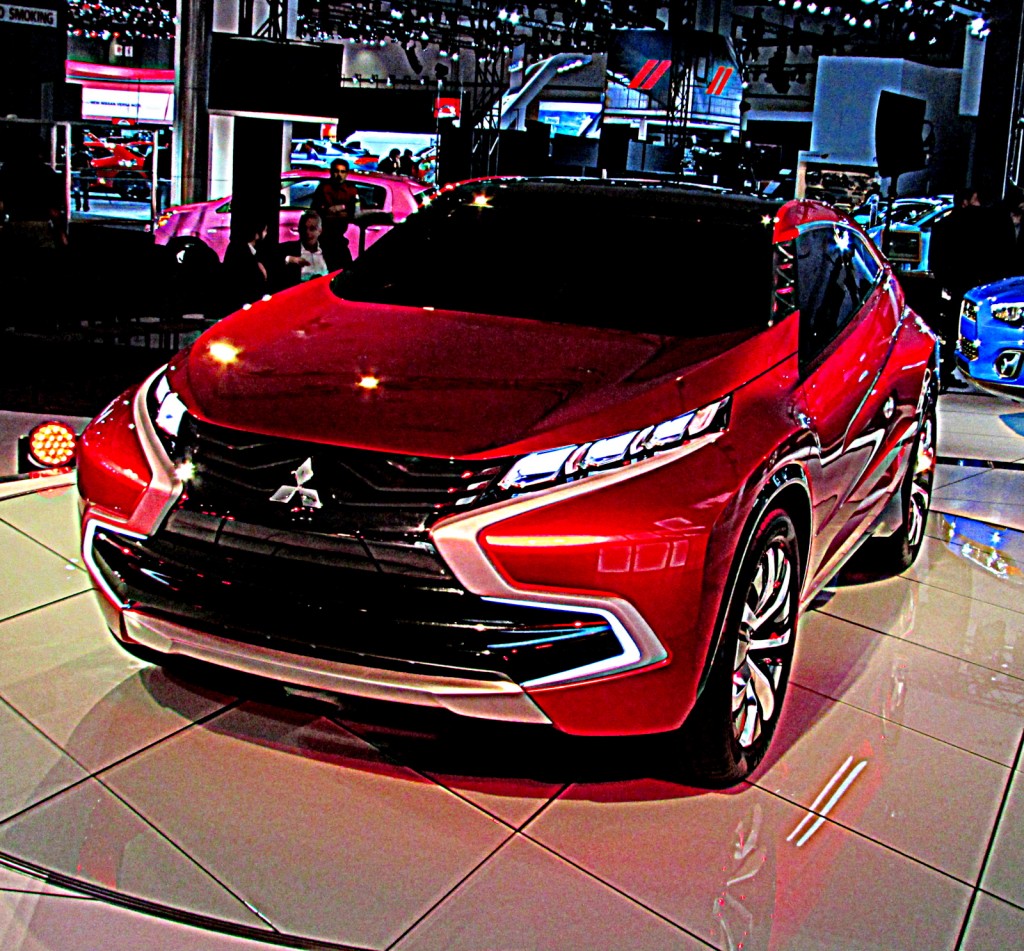 Number Nine
While Mini, the original purveyor of customization, introduced its four door hatchback variant ($1,000 more and the back doors are a bit narrow for North Americans), automakers like Nissan are just now jumping on the bandwagon of letting people mutilate their cars visually and decimate resale value: How is Nissan copying Mini? Well, by offering what they call Color Choice. As part of this program, buyers of a new Nissan Juke will be able to pick from a wide variety of hugely contrasting colors on 10 different parts of the SUV like the wheels, side mirrors, door handles, rear spoiler and the list goes on. Sure, this could be a great thing for someone with taste and a knack for colors but most people will just do things to their Juke that will render it unsellable later. Nissan also introduced the new Murano in a shade of orange that belongs back on a tree in Florida. An interesting looking SUV that we look forward to seeing in a normal shade.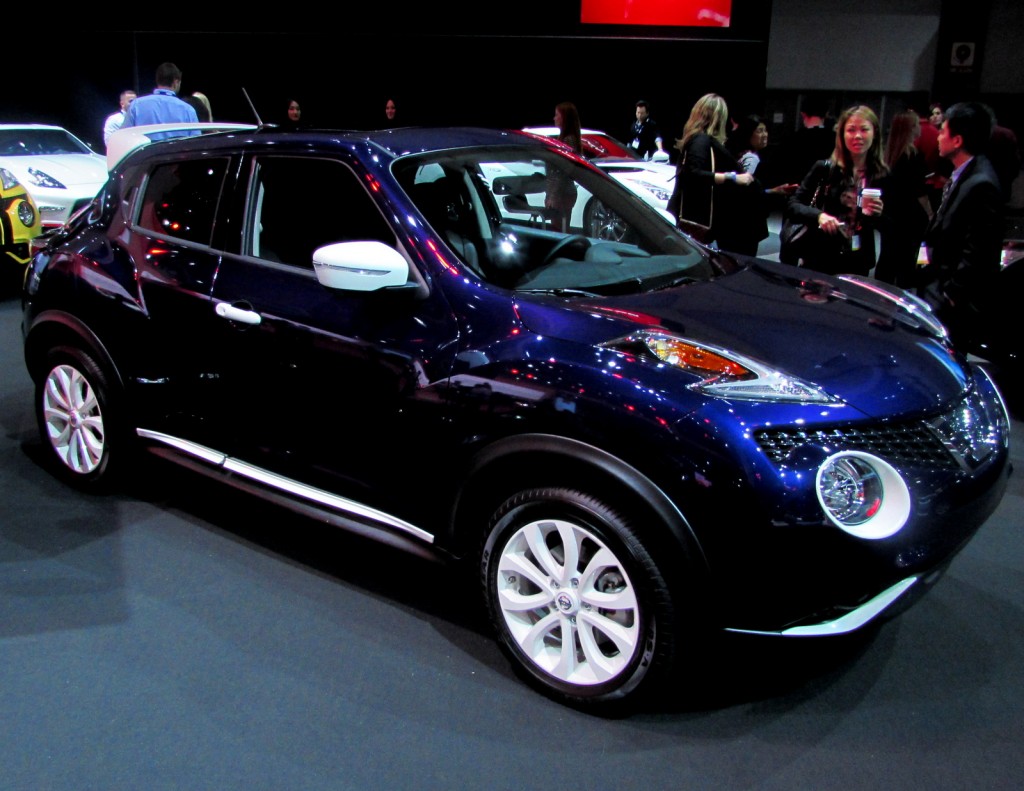 Number Ten
Both Porsche and Mercedes, with the introduction of their respective Executive Exclusive Edition Panamera and Maybach sub-editions of the S-Class both were met with disgust due to pricing and serious luxury overkill. Plus the death of good taste: The Panamera was priced at well over $200,000 to start with fitted luggage, rear seat televisions, the highest quality leather but an overall air of gaudiness your very rarely see in a Porsche model. And then there's Mercedes resurrecting the Maybach name again as a super-premium S-Class that apparently includes a special embroidered leather back seat pillow. Didn't Maybach fail last time because people just thought of it as a pricey S-Class?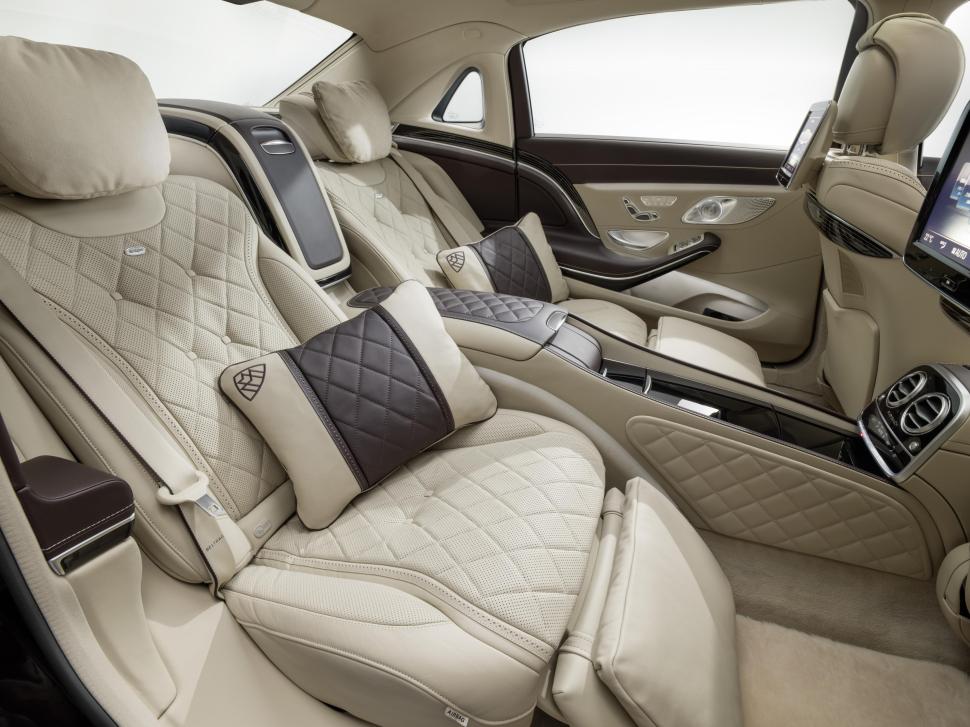 Search used cars for sale and find the best deals near you at iSeeCars.com.
To get a FREE iSeeCars VIN Report for a car, click here.