It used to be that SUVs got all the attention. Then it was crossovers. Now, it just may be pickup trucks. You read that right, pickup trucks. With the debut recently of some pretty outrageous designs for midsize and full-size trucks and the just-announced intention of Mercedes-Benz to build a truck, it seems this market is getting ready to explode.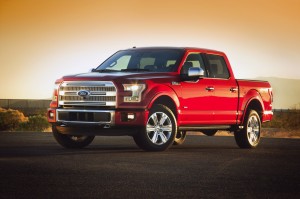 Not that trucks have ever been absent from the scene. The Ford F-150 full-size truck is and has been the best-selling vehicle for the past three decades. Take that, Toyota Camry and Honda Accord and any and all comers. It's just that trucks have always seemed, well, fairly pedestrian, common, work-related or ruggedly capable for off-roading excursions.
That's all about to change. Actually, the changes have been occurring gradually over the past few years and are now only intensifying. What are the top trends in trucks? What's on the near horizon? Here we take a look at what's hot now and in the future. We'll also provide our take on some of the best used 2013 and 2014 trucks.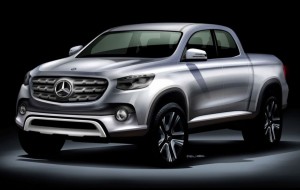 Mercedes-Benz Gets Into Full-Size Trucks With a Luxury Model
The biggest, and perhaps most surprising, news is that German luxury automaker Mercedes-Benz plans to build a pickup truck. A report in the Wall Street Journal outlined some of Mercedes-Benz' plans:
The luxury midsize truck will compete with trucks from Toyota and General Motors.
It will be a double-cab vehicle featuring the sporty lines of Mercedes-Benz sedans and SUVs.
The interior will have loading space sufficient for tools/supplies or a family's weekend outing gear.
It will be built in cooperation with Nissan Motor Company using the basic framework of the Nissan NP300 (called Navarra in some markets and Frontier in others).
Mercedes-Benz will provide the powertrain, design, interior and other elements.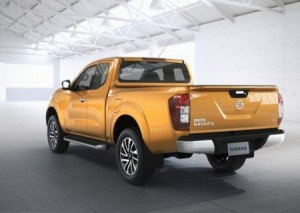 A later report from Forbes said that Mercedes-Benz will build the pickup with partners Renault and Nissan. Mercedes-Benz also confirmed that its pickup will only be sold in Europe, Australia, South Africa and Latin America, while the Nissan NP300 will be sold in the U.S.
All we can say about this is that this is one hot-looking truck we'd love to see available here.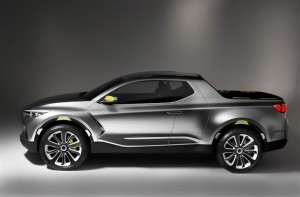 Hyundai Santa Cruz Pickup May Get Green Light
Unveiled at the North American International Auto Show in January 2015, the Hyundai Santa Cruz concept truck is likely to get the green light come this November, according to Motor Trend magazine. Basic engineering work is already done, the first step toward turning the concept into a production vehicle.
Hyundai's American CEO Dave Zuchowski told Motor Trend on the eve of the 2015 New York Auto Show that they're pushing strongly to have the Santa Cruz built in the U.S. Zuchowski added that the Santa Cruz is part of Hyundai America's greater focus on trucks.
The multi-purpose vehicle, which auto industry watchers say is aimed at millennials, should do quite well here. Actually, the four-passenger Santa Cruz is part compact crossover and part pickup, just the sort of do-everything blend that millennials would gravitate toward. They don't really need a full-on pickup and they want more utility than what a crossover provides. Ergo, the Santa Cruz may just fill the bill.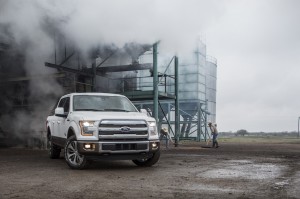 More Use of Aluminum
When Ford completely redesigned its mainstay, the Ford F-150 full-size pickup, switching from traditional steel body panels to lightweight aluminum, many auto critics wondered if the Dearborn, Michigan automaker had lost it. Now, it seems, Ford was right on target with the radically new F-150.
Ford even managed to make good on one of its predictions: that the new F-150 insurance premiums will be in line with what the previous steel-bodied truck's were. According to Forbes, Ford worked with Allstate Insurance to get this handled. State Farm then followed suit, saying premium rates for the 2015 F-150 would be in line with those of the 2014 model.
Good thing, too, since these new F-150 trucks are rolling out of dealer lots in 18 days, some four times faster than trucks from the Blue Oval's major competitors.
Might this mean more use of aluminum in pickup trucks of the future? Besides saving weight, there are other benefits to reduced fuel economy.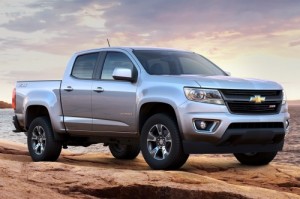 2015 Chevrolet Colorado/GMC Canyon
Currently, they're the hottest offerings in the midsize truck market: the completely redesigned 2015 Chevrolet Colorado and corporate sibling 2015 GMC Canyon.
Classy interiors, comfortable ride quality, availability of many high-tech features, fuel-efficient engines and more are highlights of these midsize trucks. One downside is that they're not all that capable off-road, due to the modest ground clearance and low-hanging front airdam (which is removable, however, for those bent on some serious off-roading).
Best Used Pickup Trucks
If you don't want to buy new or wait for a concept to go into production, check out these picks for best used pickup trucks.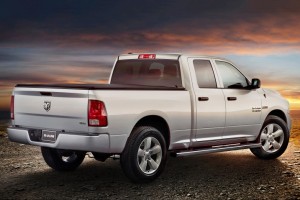 2013-2014 Ram 1500 – With their combination of strong powertrains, smooth ride and well-trimmed cabins, the 2013-2014 Ram 1500 full-size pickup trucks are definite contenders for solidly built and supremely capable large trucks. Optional diesel V6 engine, eight-speed automatic transmission, quiet cabin and other features are plusses.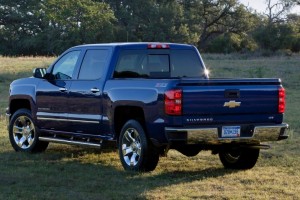 2014 Chevrolet Silverado 1500 – The redesigned 2014 Chevrolet Silverado 1500 full-size pickup features a complete interior redo, a powerful lineup of fuel-efficient engines, and very quiet highway ride. The dizzying array of cab and cargo/bed configurations, available in two- and four-wheel drive is enough to spin anyone's head. Suffice to say there's a combination that works for just about every full-size truck buyer, if you're willing to do the legwork and search for what you want. The 2014 Chevy Silverado also earned the top five-star overall safety rating from the National Highway Traffic Safety Administration (NHTSA).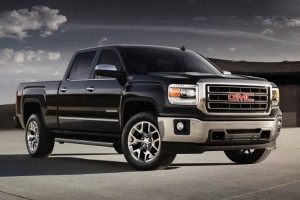 2014 GMC Sierra 1500 – We're not slighting the equally attractive (in all respects) corporate sibling to the Chevy Silverado, the 2014 GMC Sierra 1500. It's just like the Chevy, only more upscale, highly rugged and capable. Relatively responsive (for a full-size truck) handling and quiet spacious cabin are hallmark features.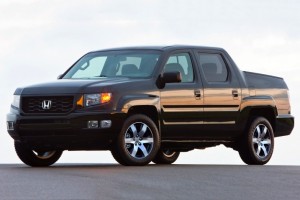 2014 Honda Ridgeline – Agile handling, supple and steady ride, a roomy and comfortable interior, and an all-weather, lockable trunk beneath the bed – these are the standout features of the 2014 Honda Ridgeline midsize pickup. Mild off-roading is possible and the Ridgeline can tow up to 5,000 pounds.
Search used cars for sale and find the best deals near you at iSeeCars.com.
To get a FREE iSeeCars VIN Report for a car, click here.