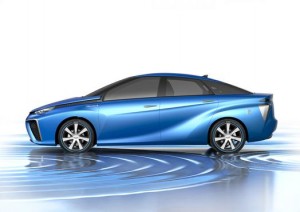 Amidst the glitz and bustle of the 2014 Consumer Electronics Show (CES) this week in Las Vegas, Nevada, Toyota is showing off its "car of the future" that will go on sale next year: the Fuel Cell Vehicle, or FCV concept.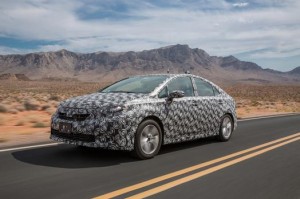 Two vehicles shared the stage during the Las Vegas reveal, a four-door midsize sedan in bright blue and the camouflage-taped prototype version that had undergone more than a year of extreme heat and cold testing in Death Valley, California and Yellowknife, Canada, respectively.
Toyota says that the prototype was consistently able to deliver a driving range of about 300 miles, along with zero-to-sixty acceleration of about 10 seconds — all this with no emissions, other than water vapor. As for refueling of the FCV's hydrogen tanks, that takes from three to five minutes.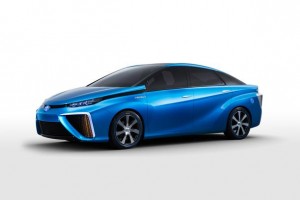 How Does The Fuel Cell Work?
Toyota calls it "simple science." In the Toyota FCV, the fuel cells generate electricity from hydrogen, a fuel that can be produced from a number of renewable sources, such as solar and wind power.
Next, hydrogen gas is fed into the fuel cell stack where it is combined with oxygen. Electricity produced by this chemical reaction is used to power the electric motor and to charge the battery.
The FCV is emission-free. That means no CO2, no greenhouse gases, no emissions. The only by-product is harmless water vapor.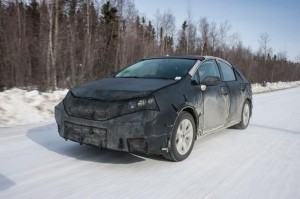 Toyota has been working on sustainability for the past 20 years, having developed the FCV equipped with a proprietary fuel cell stack and a hydrogen-absorbing alloy tank back in 1996 and making continuous improvements and technological advancements ever since.
Initial Launch: California
When the production Toyota FCV goes on sale in 2015, it will initially only be available in California. Toyota has partnered with the University of California's Irvine Advanced Power and Energy Program (APEP) to help map out potential locations for new hydrogen refueling stations.
The model they came up with is based on the assumption that FCV owners want to reach a refueling station within a 6-minute timeframe.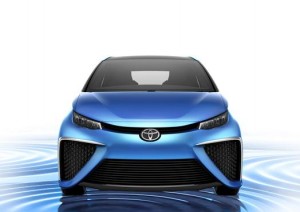 The APEP model produced a cluster map that requires only 68 stations in the following areas: San Francisco Bay area, Silicon Valley, as well as in the Los Angeles, Orange and San Diego counties.
This mapped system, if implemented, could accommodate a fuel cell population that APEP conservatively estimates at about 10,000 vehicles.
Where does the hydrogen fuel refueling station situation currently stand in California? According to a press release from Toyota, California has already approved more than $200 million in funding to build "about" 20 new stations by 2015, a total of 40 by 2016, and up to 100 by 2024.
Stay Tuned For More Details
While Toyota hasn't released sales volumes yet, saying they'll be announced closer to launch, the automaker has revised their initial marketing plans and requested additional vehicles.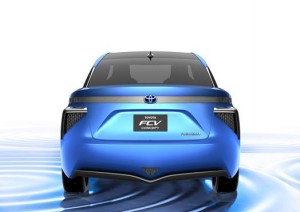 Still to come in the weeks and months ahead are the name of the vehicle and more comprehensive specifications on the FCV, including performance data.
Consumers who are interested and want to learn more can visit http://www.toyota.com/fuelcell/.
Search used cars for sale and find the best deals near you at iSeeCars.com.
To get a FREE iSeeCars VIN Report for a car, click here.