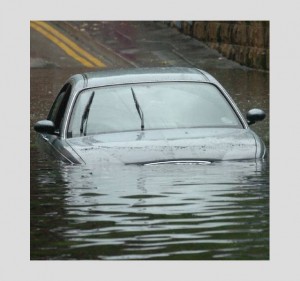 Buying a used vehicle can be a daunting prospect, but it needn't be. Consumers in the market for a good used car, truck, crossover, SUV, minivan or pickup truck can have peace of mind by opting to get a vehicle history report before closing the deal.
What is a Vehicle History Report?
A vehicle history report contains vital information on a used vehicle's past through a detailed check of the vehicle identification number (VIN). This includes information on:
Title records from various states' Department of Motor Vehicles (DMV) offices
Salvage reports
Insurance total loss records
Lemon history
Auction history
Accident records
Airbag deployment
Ownership changes
Year, make, model and odometer history
DMV-reported odometer problems
Service and repair records
Warranty or service contract availability
State inspection or emission results
Recall information
Vehicle usage (taxi, lease, rental, etc.)
Where to Get a Vehicle History Report
A vehicle history report is available through a number of different sources. Among them are those through Carfax, AutoCheck (a part of Experian), National Motor Vehicle Title Information System, and others.
For a general vehicle history, most reports are free. For more detailed information (other than the basics), many consumers pay a nominal fee. The types of information available vary slightly from one provider to another, and each touts its advantage over the other. Weigh and balance what each has to offer before purchasing anything beyond the free vehicle history report.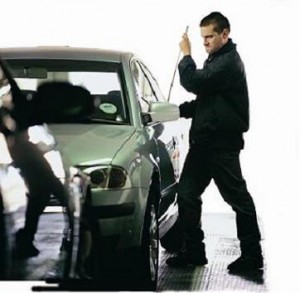 What is Title Washing and How Can a Vehicle History Report Help?
Title washing is emerging as a serious used car scam in the U.S., affecting nearly 800,000 vehicles on the road, according to Chris Basso, public relations manager of Carfax.
"Con men illegally alter vehicle documents to remove major problems indicated on a car's title, duping unsuspecting consumers into buying potentially dangerous cars," says Basso. "Carfax data suggests that every state has thousands of title-washed cars that may be up for sale or driven daily."
With a vehicle history report, you'll know if there's any title washing that's transpired.
Top 10 states for title washing in 2014 as noted by Carfax are:
New Jersey – 77,096
North Carolina – 74,266
Massachusetts – 57,213
California – 48,411
Georgia – 39,603
Texas – 37,431
Virginia – 34,700
Washington – 30,697
Tennessee – 25,413
Illinois – 22,749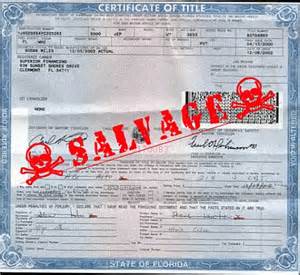 Salvage Titled Vehicles
A vehicle is issued a salvage title when the insurance company writes it off as a total loss. Some states also issue a salvage title for vehicles that are stolen. What should be of concern to consumers is that the number of salvage titles has increased by more than 50 percent in recent years.
Salvage titles can result from damage caused by accidents, hail, flooding and vandalism. Many cars with salvage titles are rebuilt and then resold, without the seller disclosing its salvage title.
Buying a vehicle history report will alert you to a salvage title on the car, if it exists. This is your only guarantee to show whether the used car you're buying has a salvage title or not.
Other Scams
Private and even some unscrupulous dealers can attempt to sell a used vehicle without disclosing its true history. Buyer beware is sage advice, but give yourself added insurance by taking the quick and easy step of obtaining a vehicle history report.
You'll know if the mileage has been rolled back, if the car's ever been in a serious accident, whether or not vehicle recalls have been attended to, if the car is a lemon and other information you need to know to ensure you're making a wise purchase.
Search used cars for sale and find the best deals near you at iSeeCars.com.
To get a FREE iSeeCars VIN Report for a car, click here.