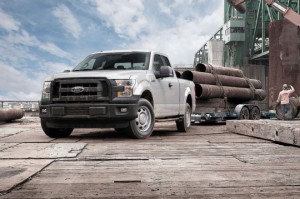 If you've gotten with the program, you're one of millions of Americans who are getting used to, if not enthusiastically participating in, recycling. You separate plastic bottles, metal cans and containers, newspapers and other recyclable materials. You learn about companies that are doing their part to be more eco-sustainable, including using recycled materials for all sorts or products – even cars. While it may not be high on your must-have list, vehicles made with recycled materials are more common than you might think.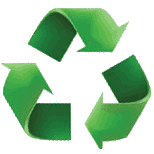 Why Is Recycling Materials for Use in Cars Important?
According to the U.S. Environmental Protection Agency (EPA), recycling makes sense for people and the environment. It reduces waste, conserves natural resources, prevents pollution, saves energy, reduces emissions of greenhouse gases, sustains the environment, and more. With respect to recycled materials used in vehicles, it stands to reason that making use of post-consumer and recycled-content product contributes to a healthier environment.
There's another reason to use recycled materials in vehicles that's beneficial to automakers and consumers. In many cases, the recycled material is much lighter than traditional materials used in various parts of vehicles. Lighter weight cars use less fuel to operate, thus, reducing carbon footprint and contributing to cleaner air. Automakers benefit by being able to meet corporate average fuel economy (CAFE) ratings. Consumers save money at the fuel pump.
All around, using recycled materials in cars is necessary and important.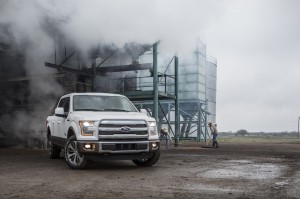 Who's Using Recycled Materials in their Cars?
A few years ago, talking about the use of recycled materials in cars was pretty much a yawner. It was good for the company image, to be sure, but consumers generally paid scant attention to it. Now, however, there's renewed interest in all things recyclable, including what recycled materials can be used and where they can be used best on a vehicle.
But who's really doing this? What manufacturers and, in particular, what makes and models, are made from or using recycled materials?
2015 Ford F-150 – Let's take a look at the biggest – and possibly greenest – 2015 vehicle made with recycled parts: the 2015 Ford F-150.According to a Ford press release, the company is the only automaker to use REPREVE in its vehicles. REPREVE is a 100 percent recyclable material that is comprised of, among other things, plastic bottles. In fact, Ford is using REPREVE globally, so this isn't just a U.S.-based effort. Other 2015 Ford vehicles using REPREVE include the sporty Mustang, Fusion S and SE, and Edge compact crossover.
Ford previously announced it would start using rice grain hulls to reinforce the plastic in wire harnesses in the 2014 Ford F-150. Other recycled products used in F-150 trucks include soybeans and post-industrial recycled cotton.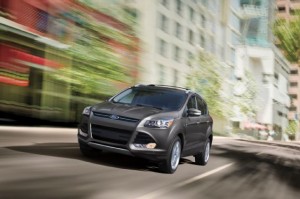 2015 Ford Escape – The popular Escape uses recycled materials in a number of plates in the crossover. Cylinder head covers, for example, use nylon resin made from recycled carpeting. Post-consumer recycled nylon is also used to make several other parts found under the hood: HVAC temperature valves, engine fans, air cleaner housings, fan shrouds, cam covers, engine covers, and carbon canisters.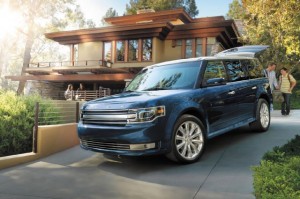 2015 Ford Flex – This large family crossover uses renewable soybean oils and recycled tires in seals and gaskets. But the Flex isn't the only Ford vehicle that uses these materials. Others include the Focus, Fusion, and Taurus.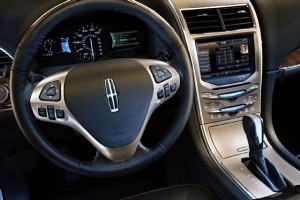 2014 Lincoln MKX – Cellulose-reinforced plastic is used to replace fiberglass reinforcement in the center console of the 2014 Lincoln MKX. These cellulose fibers come from trees that are sustainably grown and harvested.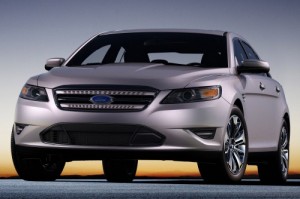 2010 Ford Taurus – If you think using plastic bottles and other recycled materials in cars is a new phenomenon, it's not. According to Green Car Reports, the 2010 Ford Taurus SHO made use of old pop (or soda, if you prefer) bottles and yarn waste in the upholstery.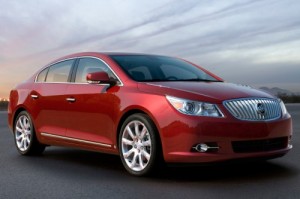 2010 Buick LaCrosse – Another family sedan, the 2010 Buick LaCrosse, had acoustic ceiling panels made from recycled packaging cardboard. Also in the LaCrosse, GM made use of shredded denim (think recycled blue jeans) as sound-deadening material stuffed into stamped hollows, and recycled carpet pieces to make door handle brackets.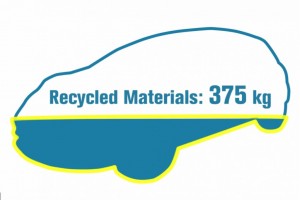 2014 Nissan Leaf – Around 25 percent of the weight of the 2014 Nissan Leaf is made from recycled materials. This includes seats formed from a synthetic material made from old pop bottles, sound-deadening pads for under the hood made from discarded recycled clothing, and plastic for dashboard and door parts made from resin derived from recycled materials.
2014 BMW i3 – Thanks to Motor Trend for pointing out that the 2014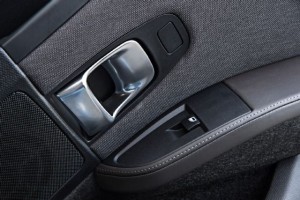 BMW i3 makes good use of recycled materials: renewable natural fibers are used to make the dash and door trim panels, and the wood trim made from open-pore eucalyptus, certified by the Forest Stewardship Council.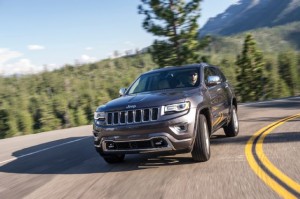 2015 Jeep Grand Cherokee – Recycled polyurethane foam plastic is used in seat cushions in the 2015 Jeep Grand Cherokee off-road SUV. This is in place of soy. Other vehicles using recycled materials include the Chrysler 200 iseecars.com/used_cars-t5989-used-jeep-grand-cherokee-for-saleand Jeep Wrangler, which use 64 percent recycled plastics in their wheel liners.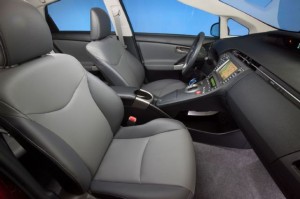 2014 Toyota Prius – Bio-based plastics are used in the seat cushions of the 2014 Toyota Prius. Other Toyota and Lexus vehicles using this recycled material include the Toyota Corolla and RAV4, and the Lexus RX350 and CT 200h.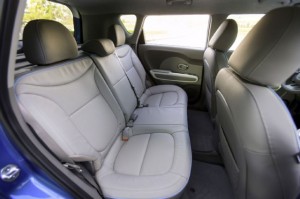 2015 Kia Soul EV – Cellulose and sugar cane are the materials used to create the bio-based organic plastics used in the 2015 Kia Soul EV. A total of 19 different parts make use of this material, including door panels, roof pillars, seat trim, headliner, and carpets.
These are just a few of the increasing numbers of makes and models of vehicles making use of recycled materials. Consider this a preview of things to come. Innovation, design, and functionality are still important aspects of vehicle design and manufacture, as are performance, fuel efficiency, safety, technology, comfort, roominess and more. It's just that with some clever use of recycled materials, we can all feel good about the vehicles we drive.
Search used cars for sale and find the best deals near you at iSeeCars.com.
To get a FREE iSeeCars VIN Report for a car, click here.