Thanks to an ever-decreasing economy and the need for families to save more money, the small family sedan is an extremely popular choice among new car buyers. Families tend to look for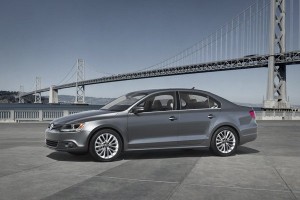 two major things – reliability and affordability. Taking that into account, we've decided to take two vehicles with a track record of both characteristics and break them down to see which 2011 model gives families the best value – the Volkswagen Jetta or the Honda Accord. As is customary here, only the best research from Car and Driver, Consumer Reports, Edmunds, and Motor Trend went into our report.
Powertrain: Four-cylinder power goes to the Accord, hands down. It can also keep pace with the Volkswagen in fuel economy if you're opting for the four-banger. It's when you get to the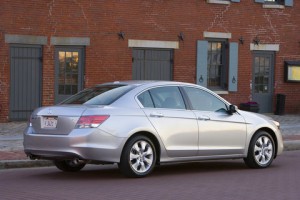 bigger engines that things get tricky. The 3.5L V6 in the Honda is more powerful, but it also has one more cylinder than the 2.5L inline-5 cylinder of the Jetta. This allows the Volkswagen to provide a little more power with a better fuel economy. And if that isn't going far enough, there is also an available 2.0L 4-cylinder diesel in the Jetta which ups fuel economy way past all the other engines, giving an estimated 30/42 mpg (city/highway). Transmission choices are comparable and both vehicles are standard front-wheel drive.
Winner: Volkswagen Jetta, for economy and choice over power
Braking/Safety/Handling: The Accord came to a stop from 60 mph in 130 feet, only average for this class. The Jetta bested that with a mark of 117 feet, much better than average. All Jettas have antilock brakes with brake assist, but the lower models come with rear drum brakes rather than rear disc. That may not make a difference with its superior stopping power. Stability control is standard on both models but the Jetta adds active front head restraints to its interior safety. Handling for the VW is competent but not spectacular. It's not sporty but does provide a responsive feel and firm grip. The Honda's steering is nicely weighted, but the body roll makes the ride somewhat uncomfortable.
Winner: Volkswagen Jetta
Cargo/Hauling: Neither vehicle was built to be hitched up to anything, so towing capacity is a non-factor. It basically all comes down to trunk space and interior storage compartments. While the two sedans are fairly even in interior storage, the Jetta does possess the slightly bigger trunk space at 15.5 cubic feet, compared to 14 cubes from the Accord.
Winner: Volkswagen Jetta
Comfort/Interior: This category seems to be a weak point in both models. Either vehicle's cabin luxury has taken a serious slide downhill from previous models. The Jetta no longer features the soft, plush materials of past models. It is now festooned with hard plastics and cheap surface materials. The center armrest is no longer height- and length-adjustable, and the rear-seat air vents are a thing of the past. The Accord features the same substandard materials and an overabundance of buttons in an uninspired dashboard. The only thing to be said for them is that back seat spaciousness is ample in either vehicle.
Winner: Tie
Amenities/Options: The list of amenities is fairly even on either model. This one really comes down to the quality of the options over what options are available. In that respect, the VW seems the have the edge. Minor little trinkets like the heated windshield washer nozzles are well worth the added cost when it's three degrees outside and some giant semi slings a load of mud in your face. The touchscreen navigation/stereo interface of the Jetta is also slightly more user-friendly than that of the Accord.
Winner: Volkswagen Jetta
Value for the $: The Accord starts off at $21,180 and its 21 style choices can run its MSRP to $31,730. The Jetta comes in well under that to start at $14,995. It has an array of style choices, 32 in all, that bring it to a fairly modest $25,295.
Winner: This one is fairly cut-and-dry. Not only does the Jetta win nearly every category, it's less expensive. Save your dough and go with German engineering on this one.
Search used cars for sale and find the best deals near you at iSeeCars.com.
To get a FREE iSeeCars VIN Report for a car, click here.