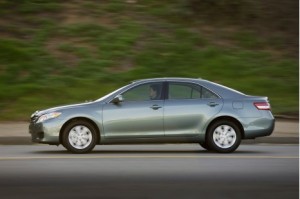 While everyone wants to save money, sometimes the drawbacks stand in the way of a potentially good deal. What we're referring to here is the seeming fall from popularity of pay-as-you-drive (PAYD) insurance. What is it about pay-as-you-drive insurance that Americans don't like? We talk with an expert to shed some insight.
According to a new survey from InsuranceQuotes.com (part of Bankrate.com), a majority of Americans (51 percent) say they would never sign up for pay-as-you-drive insurance for their vehicles. That's up significantly from the 37 percent who said they wouldn't consider PAYD last year.
Interestingly, millennials are the ones who are most likely to enroll in PAYD, almost twice as likely as their older counterparts. The reasons why they're OK with this type of reward program are quite different from the majority who aren't.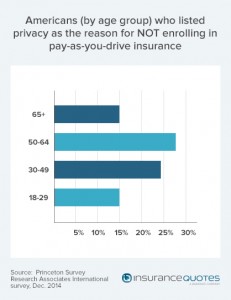 Reasons Why Americans Steer Clear of PAYD Insurance
Among those responding to the survey, not understanding how PAYD works was the biggest reason (at 26 percent) to avoid it. Sharing personal information was listed next at 21 percent mentioning this as a primary concern.
There's also considerable misconception among Americans that PAYD programs monitor drivers for drunk driving as well as driving in neighborhoods considered "high crime."
We spoke with Laura Adams, InsuranceQuotes.com senior analyst, who said that this is absolutely untrue.
What Is PAYD and What Does It Do?
A relatively new auto insurance offering originally only available in a few states but now in 38 states, PAYD does track driving behavior. This is accomplished through a system that monitors data through a sensor installed in the car or an on-board communications system that feeds the information back to the insurance company.
The good news for those who enroll in PAYD is that the insurance company usually rewards the driver with a premium discount for signing up and a periodic discount increase or decrease based on the driver's mileage and performance.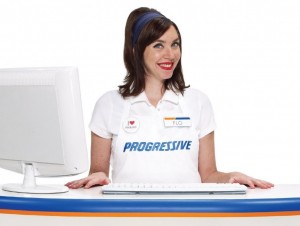 Adams told us that most of the large auto insurers offer a PAYD program, but Progressive and Allstate stand out as leaders. Progressive is available in the most states, while Allstate has limited availability.
Why Millennials Go For PAYD
Millennials, on the other hand, are the least concerned about privacy issues. But what is it about the program that makes them more willing to sign up for PAYD?
"Millennials have grown up with technology integrated into their everyday lives, so they're more comfortable with it than many older consumers," said Adams. "They're less likely to stay away from a new product or service due to privacy concerns. Our survey found that only 15% of Millennials would not enroll in a PAYD program due to concerns about privacy, versus 27% of those in their 50s and early 60s. Additionally, since Millennials may be just starting out in their careers and earning less than older consumers, they may be more interested in ways to save money on auto insurance, such as a PAYD program."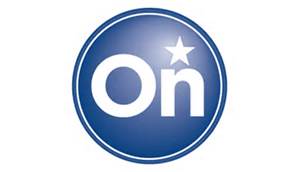 PAYD Differs Between Insurers
We wanted to know how consumers can differentiate the different PAYD offerings from insurers. Furthermore, we asked Adams what consumers should look for in terms of the best, most valuable features.
"No two PAYD programs are alike, nor is every program available in every state," Adams said. "For instance, some require you to install a small piece of telematics hardware in your vehicle for a few months, others require you to keep hardware installed indefinitely, and others may only work through an existing on-board communication system, such as OnStar.
"Additionally, some track and give discounts for mileage only, while others measure a variety of driving behavior, such as how hard you brake, how fast you accelerate, how fast you drive, and the time of day you drive. So consumers should use a site like insuranceQuotes.com to get multiple quotes from a variety of carriers and shop their PAYD options carefully."
Dispelling the Myths
As for addressing the privacy/security concerns for the majority of Americans, Adams said that insurance companies maintain that they only use data collected from PAYD programs to offer potential discounts and do not share it.
What about dispelling the myth that if the driver's data recorded crosses a certain threshold, their insurance company will cancel the insured's policy? Adams said that the insurance companies maintain that PAYD programs are used only to offer potential discounts and don't use them to increase base premiums for a driver.
PAYD doesn't seem to be going away anytime soon. In fact, just the opposite is true. "PAYD programs are gaining steam and are likely to revolutionize the auto insurance industry when more consumers enroll and have a good savings experience," said Adams.
The Next Big Thing
Beyond PAYD, what's the next big thing in auto insurance? Here Adams offered an intriguing look at what may lie ahead.
"Since the auto industry says we're just 5 to 10 years from having self-driving cars, insuring those is likely the next big thing for insurance. It's likely that more of the burden of insurance could shift slowly to manufacturers if drivers have less control."
See the full survey here.
Search used cars for sale and find the best deals near you at iSeeCars.com.
To get a FREE iSeeCars VIN Report for a car, click here.