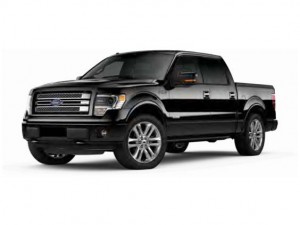 What kind of car attracts women to certain men and vice-versa? With Valentine's Day just around the corner, the folks at Insure.com did a little recon to find out whether men and women are on the same page when it comes to this sort of thing.
Their results were not all that surprising, but very interesting.
What Women Say
The survey of 2,000 men and women asked about the type, color and brand of vehicle driven by the "most-fetching" member of the opposite sex.
Fifty-three percent of women surveyed said that attractive men drive black cars. The consensus among women is that a black Ford pickup is ideal. They do not find men driving mail trucks to be attractive, however. So much for the mail carrier's hopes of getting noticed anytime soon.
As for the breakdown of desirable car types for male drivers, pickups topped the list at 32 percent, followed by sports cars (27 percent), SUVs (16 percent), sedans (11 percent), hybrid or electric (9 percent), UPS truck (4 percent), minivans (2 percent), and the mail truck in last place at 1 percent.
Brands women singled out as the ones attractive men drove were Ford (16 percent), Chevrolet (13 percent), and Porsche (11 percent).
Edmunds.com automotive editor Mike Magrath tends to agree with the survey's findings about women liking men in black pickups. "…it doesn't matter whether you're in Santa Monica or San Antonio," Magrath said. "It's rugged, but it's still a guy who's put together enough resources to buy one and keep it on the road."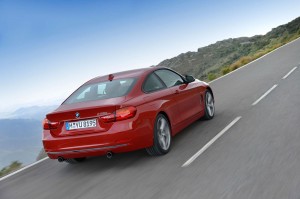 What Men Say
Men, on the other hand, find women who drive red BMW sports cars to be attractive. Forget about women driving green minivans, though. They're definitely not attractive to men.
At 39 percent, sports cars led the car types for attractive women by men surveyed. That was followed by sedans (22 percent), SUVs (20 percent), pickup trucks (10 percent), hybrid or electric vehicles (6 percent) and minivans at 4 percent.
Most desirable women drive BMWs (16 percent), Mercedes-Benzes (14 percent), and Porsches (10 percent). Red (40 percent), black (23 percent) and silver (14 percent) were the top colors for attractive women.
What's with the color red? Insure.com turned to Alexandra McGill, BMW USA's lead color, material and finish designer for the answer.
"Red has a visceral effect on the human body and psyche," McGill said, noting that more red cars are sold in the U.S. than anywhere else in the world. Red is associated with confidence, garnering attention, and going fast. Women tend to prefer cool reds, while men prefer warmer reds.
Red is obviously big at BMW. The German automaker offers 10 different red exterior colors.
One myth is that red cars are more expensive to insure than other colors. It is true, however, that sports cars are the most expensive vehicles to insure.
Where do you weigh in? If nothing else, the survey may lend a little more credence to the type, color and brand of your next car choice – unless you aren't concerned about attracting the opposite sex.
Search used cars for sale and find the best deals near you at iSeeCars.com.
To get a FREE iSeeCars VIN Report for a car, click here.