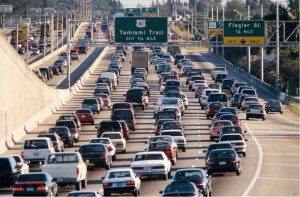 Everyone knows that owning a car isn't exactly cheap. No matter how frugal you are in the initial outlay, buying or leasing a new or used vehicle, owning a car involves a lot more. And it's expensive. Consider that you need to factor in fuel expenditures, maintenance, repairs, tolls, auto insurance and depreciation. Over the cost of a few years, that cost of ownership adds up. Well, in some states, you'll pay more than in others for the privilege of owning a car.
In a new study from Bankrate.com, the winners (and losers) or, to put it another way, the best and the worst states to own a car are: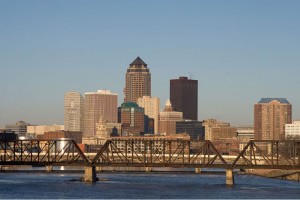 Best (Least Expensive) States to Own a Car
Iowa – Repairs average $315 per year, while insurance is $630, gasoline $998 and total annual expense is $1,942. Guess it pays to own a car in Iowa.
Ohio – With repair costs annually at $328, insurance $698 and gas $947, the total yearly outlay of $1,973 doesn't seem all that bad.
Illinois – Here it's about $343/year for repairs, $805 for insurance, $852 for gasoline and a total of $1,999 annually.
Idaho – Just a bit more per year for repairs, averaging $349/annually, while insurance runs $665 and gasoline is $988 and the total per year runs about $2,001.
Wisconsin – Repairs will run you about $329 per year, insurance $658 and gasoline $1,031, for a yearly total of $2,018.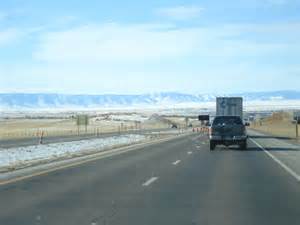 Worst (Most Expensive) States to Own a Car
Wyoming – Watch out if you live in wide-open Wyoming. Annual repairs run $324, insurance $792 and gasoline $1,588. That totals $2,705 in yearly car ownership costs.
Louisiana – Repairs run $354/year, while insurance costs an average of $1,277 and gasoline $924. That equals $2,555 a year to own a car in Louisiana.
Florida – The Sunshine State has average annual car repair costs of $377, while insurance runs $1,124 and gasoline $1,015, with a total yearly outlay of $2,516.
Mississippi – Repairs are about $356 annually, while insurance is $901 and gasoline $1,231 for a total of $2,487.
New Jersey – Figure on an average of $393 for repair costs per year, plus $1,244 for insurance and $783 for gasoline, totaling $2,421 each year to own your vehicle in New Jersey.
Want to see the full list? Head over to Bankrate.com's page for the complete rundown on car ownership costs by state. Maybe your state isn't as bad as you think. On the other hand, maybe it's worse. What can you do? If you're shopping for a new or used replacement or additional vehicle, consider all your options. Buy the most fuel-efficient, highest safety-rated, most dependable and reliable vehicle you can that meets all or most of your needs.
Search used cars for sale and find the best deals near you at iSeeCars.com.
To get a FREE iSeeCars VIN Report for a car, click here.