A new study from Caring.com sheds light on the most and least dangerous states for drivers who've reached the age of 65 and beyond. And some of the results may be a bit surprising.
An older driver living in Rhode Island, Maine, Minnesota, New York or Idaho is unfortunately in one of the most dangerous states for senior drivers. At the other end of the spectrum, drivers aged 65 and older in New Mexico, North Dakota, Louisiana, Alaska and Montana benefit from being in the top five safest states for older drivers.
While the details about the most dangerous states for senior drivers are compelling and the information should be of interest to anyone with an elderly loved one, family member or friend who still drives, the emphasis should be more on having conversations with those older drivers – before it's time for them to give up the car keys.
To gain some perspective on this subject, iSeeCars.com spoke with Dayna Steele, Caring.com's chief caring expert and author of Surviving Alzheimer's with Friends, Facebook, and a Really Big Glass of Wine.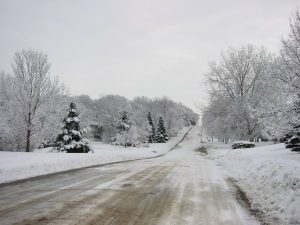 It's curious that all of the top 5 most dangerous states for senior drivers are cold-weather states. The three on the east coast probably have population density as a contributing factor. What would account for Minnesota and Idaho being so dangerous?
I think you have the issue of cold weather and icy roads again here. In addition, Minnesota has no stricter rules for older drivers. And, having driven in Idaho several times, the mountain roads can be a little treacherous for even the best drivers.
Suppose your parent, spouse, relative or friend is getting on in years and you're worried about their driving abilities? How can you best approach the conversation about giving up the car keys without overstepping, intruding, causing hard feelings?
For someone reading this article, they can say, "Hey I just read something that's pretty interesting and I think we need to have this conversation so we know later on what to do with each other." Another thing someone suggested was to follow them to see how they are actually driving. Bottom line, someone has to be the responsible adult. It's time to quit worrying about "hurt feelings" — we are talking safety here, for your loved one and strangers. If your loved one kills another person with a vehicle, YOU are very possibly liable and could lose everything, not to mention the horrible guilt knowing you didn't do anything sooner.
In states/areas where there aren't many alternative transportation options, what can be done to help older drivers remain safely behind the wheel for a few years longer? Will training help? Enlisting a co-pilot?
Uber, Lyft, and taxi services can be found in even the most remote areas these days. Another suggestion is getting to know the loved one's neighbors and paying them to help occasionally. Or coming up with a plan/schedule between friends, family, and neighbors to provide transportation. Saying there is none is just an excuse. It may take a little bit of work on your part, but anything successful does.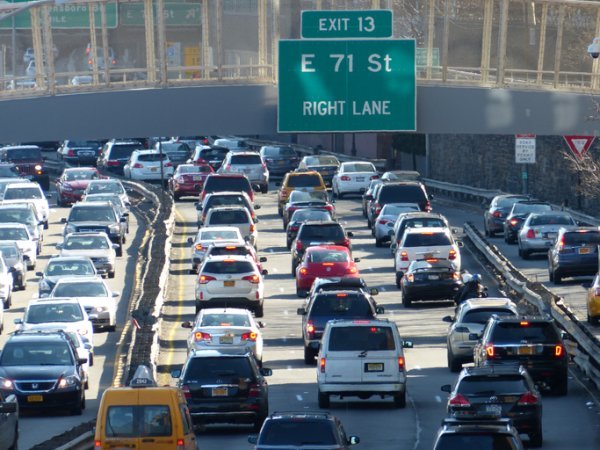 What's being done to work on stricter rules for older drivers maintaining their license?
Some states require renewals more often as you grow older, some require vision tests. Many (19) don't require a thing for older drivers. As we age, our abilities diminish. We need to accept this and have a plan for the future. It is going to happen, so quit pretending like it is not.
What seems to work best, more frequent renewals, mandated driving tests, or something else?
Quite honestly, it is up to friends and family to know what a driver's abilities are and not rely on the state to do it. Many drivers license offices are passing older drivers even though it is quite obvious they shouldn't be driving.
Does any state have an age where seniors are no longer allowed to drive? Can a 100-year-old, for example, continue to have a license to drive, assuming he or she can pass the vision, driving and other tests?
Nope, there are no laws like that in any state that I can find. Yes, you can continue to drive as long as you want, whether you have a license or not — unless someone who loves you takes charge to stop a bad idea…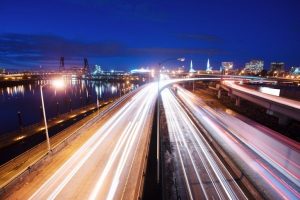 Does any state have an Alzheimer's test for drivers? Is this something that might be added in the future as more of the population ages and Alzheimer's becomes more prevalent?
No, because there isn't a true, definitive test except for an autopsy. Again, this is the responsibility of people who are around the driver the most and their doctors who know what is best. From my book Surviving Alzheimer's with Friends, Facebook, and a Really Big Glass of Wine, the section written by neurologist Dr. William Justiz (from the book – Dr. William Justiz, Naples, FL) says doctors should:
A clinical dementia rating scale (CDR) test can be administered by a psychologist.
Ask the patient to voluntarily relinquish their license.
If they do not agree to do so, the matter has to be turned over to the state.
The state then determines whether or not the patient is safe to drive.
Ask the family if they had a small child who was strapped into a car seat, would they feel safe with their family member driving that child around town alone. If the family member answers no, that is usually a fairly good indication that the patient is incapable of driving safely.  
On a related note, of all the best places for seniors to live, which ones are also the least dangerous for older drivers? In other words, if seniors are looking for a place to move, which states should they consider?
That's a really good question! No one else has asked that. Comparing this most recent study to our last study on the best states to grow old in (https://www.caring.com/articles/best-states-to-grow-old) that would be: Alaska and South Carolina.
 Anything else you'd like to add?
The important thing here is not the study, the numbers, or the percentages. The important thing is to get people to start having these conversations early on, well before they are needed. About this and so many other subjects.
Some other good resources include:
 *  *  *
See the full list of senior driver safety by state here.
Photos courtesy of Caring.com
Search used cars for sale and find the best deals near you at iSeeCars.com.
To get a FREE iSeeCars VIN Report for a car, click here.