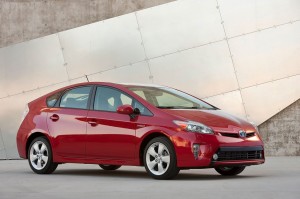 Sales of new cars are brisk, especially with year-end sales and holiday incentives. But consumers would be wise to think about what that new car will cost to own over five years before plunking down cash, signing a finance agreement or lease and driving off the lot.
With this in mind, the annual list of the Best and Worst New-Car Values from Consumer Reports may shed some light on some potential winners and losers you might be considering – at least, in terms of five-year ownership.
The publication ranks vehicles according to a value score that's based on a vehicle's five-year cost-to-own, taking into account things like insurance, fuel, maintenance costs and depreciation. This year, more than 200 vehicles were analyzed.
This year's top winner is the Toyota Prius, for the second consecutive year. Performing well in the Consumer Reports tests, the Prius has also proven very reliable, and cost of ownership averages just 47 cents/mile. Rik Paul, the magazine's automotive editor, says the "Prius' 44 mpg overall is the best fuel economy of any non-plug-in car" that they've tested. While it might not be "particularly cheap to buy," its depreciation is "so low that it costs less to own over its first five years than its initial MSRP."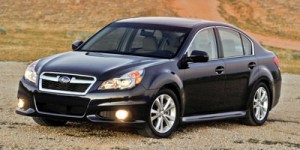 Top 10 Best-in-Class Winners: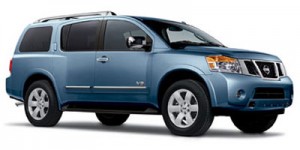 What about the losers? This year, Consumer Reports says the Nissan Armada earns the dubious ranking of worst on the list for new-car values. The big SUV costs more than $55,000, didn't score well at the magazine's test track, gets just 13 mpg, scores poorly in reliability, and ownership cost comes in at $1.20/mile.
Top 10 Worst-in-Class Losers:
Worst Compact/Subcompact Car: Volkswagen Beetle 2.5L
Worst Midsized Car: Nissan Altima 3.5 SL
Worst Large Car: Ford Taurus Limited
Worst Luxury Car: BMW 750Li
Worse Sports Car/Convertible: Chevrolet Camaro convertible 2SS (V8)
Worst Wagon/Minivan: Chrysler Town & Country Touring-L
Worst Small SUV: Ford Escape SE (1.6T)
Worst Midsized SUV: Jeep Wrangler Unlimited Sahara
Worst Luxury/Large SUV: Nissan Armada Platinum
Worst Pickup: Ford F-250 Lariat (6.7L V8)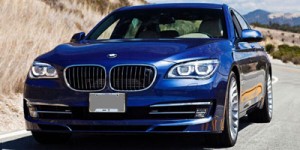 Bottom line: just because a car is relatively cheap to buy at the outset doesn't mean it's a good overall value after five years of ownership. Look at all the factors carefully before making a decision on which new car to buy. Maybe that Camaro convertible or big Ford F-250 is just what you want and need, or perhaps a Subaru Legacy or Forester is a better choice. Only you can decide what's right for you.
The full list of Consumer Reports' new-car rankings will be published in the magazine's February issue.
Search used cars for sale and find the best deals near you at iSeeCars.com.
To get a FREE iSeeCars VIN Report for a car, click here.