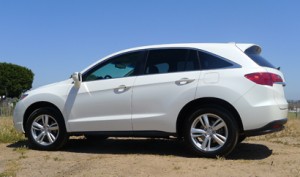 With more than 45 million American households and 78.2 million people owning dogs, it's clear that canines are pretty much man's (and woman's) best friend. When we go on an outing, run to the store, go camping or on vacation or weekend getaways, we can't just leave our pooches behind.
As families grow, needs for passenger, cargo and dog-carrying capacity increases. Thus, the dilemma: which are the best new and used cars for dogs? Here, we take a look at some of the most woof-friendly vehicles for dogs (and their owners).
2013 Acura RDX – Redesigned for 2013, the Acura RDX small luxury crossover features a space-maximizing interior, 76.9 cubic feet of cargo space and available all-wheel drive.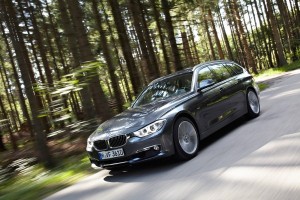 2013 BMW 3-Series Wagon – The BMW 3-Series wagon is a good choice for smaller to mid-size dog breeds. Sturdy dividers, rubber mats in the cargo area and comfort all-around make for a contented and less-distracted driver and happy canine friend as well.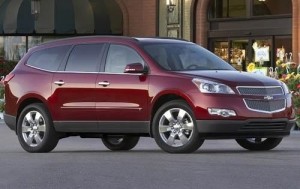 2012 Chevrolet Traverse – The three-row, eight-passenger 2012 Chevrolet Traverse has fold-flat rear seats to make it easier to transport and maneuver pets and crates. Optional power liftgate makes pet access easier, while remote unlock comes in handy when doggie is trying to get into the vehicle and the driver is fumbling with keys. Side-curtain airbags provide life-saving protection for canines in the event of a crash.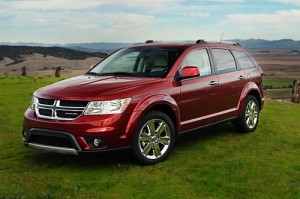 2013 Dodge Journey AVP – The American Value Package version of the 2013 Dodge Journey is an economical choice that makes sense for dog travel. With rear seats folded down, there's 67.6 cubic feet of cargo room. Standard in-floor storage bins do double duty as coolers.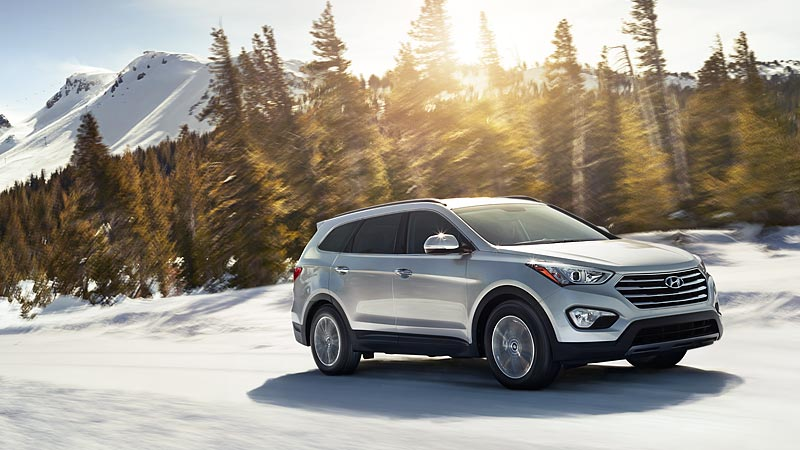 2013 Hyundai Santa Fe – Redesigned in 2013, the Hyundai Santa Fe is the larger of the two Santa Fe crossover SUVs, the smaller one being the Santa Fe Sport. In the 2013 Hyundai Santa Fe, there's plenty of cargo space that's sizeable enough for even large breeds, plus the sturdy rubber mats and pet dividers are helpful for canine travelers as well.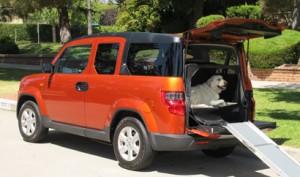 2010 Honda Element – Although discontinued now, there are many good used Honda Element small SUVs around. The Element was long recognized as pooch-friendly, featuring easily-hosed-out surfaces and upholstery, 74.6 cubic feet of cargo space, as well as a pet lovers' accessory group that included a ramp, soft-sided kennel that could be secured in the vehicle, and a spill-resistant water dish. What could be better for long family trips with doggie on-board?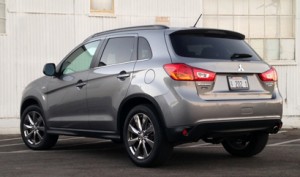 2013 Mitsubishi Outlander Sport – The smaller version of the Outlander, the Outlander Sport still has 49.5 cubic feet of cargo space. That's enough to carry small dogs along on a trip to the lake or mountains on the weekend.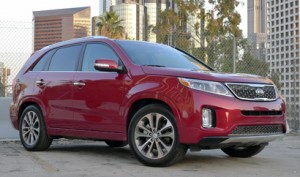 2013 Kia Sorento – Over 75 cubic feet of cargo space with the rear seats folded down make a near-perfect environment to haul a dog or two. Not only that, but dogs and occupants will ride in comfort and style in this crossover SUV.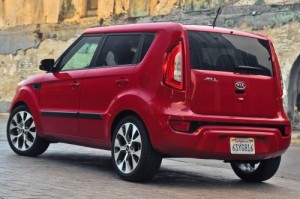 2013 Kia Soul – The funky, boxy, hamster-driving (in clever commercials) Kia Soul is another fine vehicle for certain smaller and mid-size breeds of dogs. The interior of the Soul is larger than its exterior dimensions imply. That's all the more reason to look at recent models of the Soul for the incidental purpose of transporting dogs.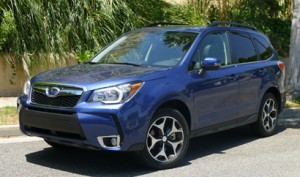 2010-2014 Subaru Forester – It doesn't matter which model year of the Subaru Forester you choose: they're all designed to accommodate dogs. Besides being roomy and comfortable for human occupants and Fido, the Forester small SUV has a low vehicle to help dogs easily get in and out of the vehicle.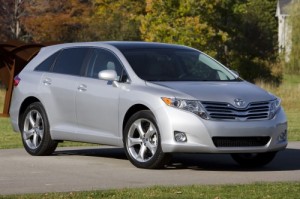 2012 Toyota Venza – Dog-friendly features of the Toyota Venza include a ramp for getting in/out of the rear tailgate, an adjustable harness/booster seat pet restraint system, adjustable pet barrier, dog tether, and waterproof seat covers.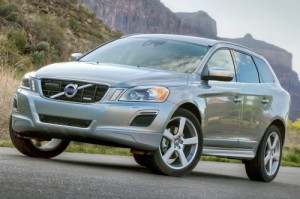 2013 Volvo XC60 – Roomy and comfortable, the Volvo XC60 features a versatile 40/20/40 split-rear seat to accommodate cargo and dogs with a maximum 67 cubic feet of space, one of the largest in the class. The XC60 is also quiet on the road, which should make driver and dogs plenty happy.
Search used cars for sale and find the best deals near you at iSeeCars.com.
To get a FREE iSeeCars VIN Report for a car, click here.