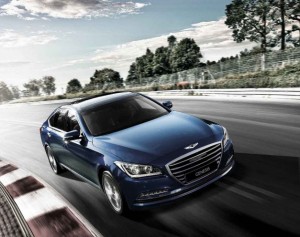 Traditional thinking in automotive buying habits went along the lines of a three-year or 36-month loan term. As prices of vehicles began to ratchet up, the lending industry introduced 48-month and then 60-month loan contracts. Now, says an analysis from J.D. Power, long-term loan contracts, those for 72 months and longer, comprise 33.1 percent of new vehicle retail sales.
The data is for February 2014 and is a new monthly record, up from the previous high of 30.6 percent of new vehicle sales for a single month of 72 months or longer set back in September 2012.
At the same time, notes the J.D. Power analysis, leasing penetration has reached its highest level on record in February 2014, when leases accounted for 26.5 percent of retail sales. The prior lease record was 26.0 percent set in May 2000.
Factors Causing the Increase
What's accounting for the longer auto loan contract rates and the increase in leasing of new vehicles?
The main reason consumers are opting for longer loan terms or turning to leasing is affordability. When a desired vehicle costs more than the consumer can reasonably afford to spend in traditional 36- to 60-month loan terms, or they want more vehicle for the money than they can get in a finance contract, they look to extend loan contract duration or opt for a more favorable lease contract.
Still, there are risks in longer term loan contracts, and these risks have caused concern for many new car buyers for years. Some of these risks are mitigated by the fact that while the popularity of 72-month loans is increasing, the number of 24- to 60-month loans results in the average loan term netting out at 66 months. That's an increase of only three months since 2009, according to the J.D. Power analysis.
In addition, the increase seen in leasing, where typical lease contracts are for 36 months, means that there's a ready-made supply of future vehicle buyers with shorter purchase cycles.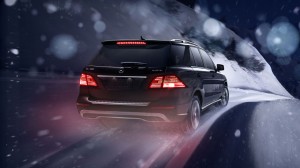 What About Even Longer Loans?
What's the prospect for loans that go past 72 months? Will consumers that convince themselves that the cost-benefit of going for six years is fine ultimately, in some cases, decide that going further to 84 or 96 months isn't too much of a stretch?
According to the analysts, while 84- and 96-month car loans are available to consumers, they don't as of yet pose any meaningful presence in the new car financing market. In February 2014, car loan terms of 84 months and longer were just 3 percent of all sales.
What Should You Do?
Conventional wisdom still prevails. Only buy what you can afford. If it makes economic sense to go for a longer-term auto loan and you intend to hold onto the vehicle for the duration, maybe a 72-month or longer loan is for you.
On the other hand, if you frequently turn over vehicles, you only drive under the minimum amount allowed each year, or want more car for the money (upper trims, more features, luxury makes, etc.), maybe leasing is your perfect choice.
In any case, be educated about your needs, what's available to you, and don't put yourself in financial jeopardy by winding up paying more in the long-term than you really need to. Sometimes, saving for a higher down-payment or delaying purchase until rates are right and then opting for a shorter loan term may be the better choice.
Search used cars for sale and find the best deals near you at iSeeCars.com.
To get a FREE iSeeCars VIN Report for a car, click here.