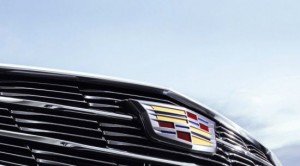 Call us thunderstruck, but the announcement that Cadillac, formerly a division of General Motors, will now be a separate business unit – and move its global operations to New York City in 2015, is both unexpected and rather welcome.
Why the change?
Cadillac needs to be free to pursue "growing opportunities in the luxury automotive market with more focus and clarity," according to a GM press release.
"Cadillac's mission is to reinstate the brand to a pre-eminent position among global luxury brands," said Dan Ammann, GM president, "a bold challenge requiring a distinct and focused new organization."
At the helm of the new business unit is Johann de Nysschen, who joined Cadillac as its new president in August. Other key members include Jim Bunnell, vice president of sales and service, Uwe Ellinghaus, chief marketing officer, David Colasinski, chief financial officer, David Leone, executive chief engineer, and Andrew Smith, executive director of design. Additional members of the Cadillac leadership team will be announced later.
Ditching Motor City for NYC
For those curious about Cadillac relocating to New York City, de Nysschen has this to say: "…there is no city in the world where the inhabitants are more immersed in a premium lifestyle than in New York. Establishing our new global headquarters in Soho places Cadillac at the epicenter of sophisticated living."
The move, continues de Nysschen, is to allow the Cadillac team "to share experiences with premium-brand consumers and to develop attitudes in common with our audience."
Cautious to mention that Cadillac is "very proud of our Detroit roots and heritage," de Nysschen said that the majority of the Cadillac workforce will remain in Michigan.
As the Wall Street Journal reports, de Nysschen insists that New York is a better fit for Cadillac.
What do you think? Is Cadillac making the right move or not? Will their decision increase or decrease your likelihood to consider Cadillac for a luxury car purchase or lease?
From our point of view, if Cadillac is free to produce exceptional vehicles that meet and exceed consumers' wants and needs, switching to the Big Apple instead of the Motor City is moot. The proof, as they say, is in the results.
Search used cars for sale and find the best deals near you at iSeeCars.com.
To get a FREE iSeeCars VIN Report for a car, click here.